Is your agent truly serving all of your insurance customer needs?
Does your insurance agent advertise that they are capable of "serving all of your insurance needs?"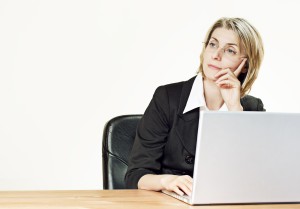 A very common advertising slogan used by numerous insurance agencies all across the U.S. is "serving all of your insurance needs." As a National Agency Producer, for International Insurance Group, Inc. and mexicoinsuranceonline.com, I routinely call and speak with auto insurance agents all across the United States. During our conversations, I quite often will ask 'does your agency currently offer any Mexico auto insurance coverage for your clients that drive their vehicles into Mexico?' Too often, agents reply with excuses for not offering this important coverage to their valued clients. Based on my conversations, there are also many agents that may not fully understand how to properly insure tourist vehicles that are entering into Mexico. My hope is that this article will help dispel some commonly held misconceptions about Mexico coverage, help insurance customers make better informed decisions when selecting agents to serve their insurance needs, and create a call to action for any insurance agents that are currently neglecting to offer Mexican auto insurance to their customers.
Some common insurance agent misconceptions about Mexico coverage:
"The U.S. policies we sell already include Mexico coverage."
Yes, it is true that there are a number of U.S. carriers that either provide, or allow the insured to purchase as an additional option, an endorsement that extends physical damage coverage up to a limited number of miles from the U.S. border into Mexico. However, these endorsements generally state that "Mexico coverage does not apply if liability insurance from a licensed Mexican insurance company is not in force at the time of the loss." So, if the insured has not also purchased a Mexico tourist auto insurance liability policy, the portion of Mexico coverage offered through the U.S. policy can essentially become null and void. If an insurance agent tells their customer that a U.S. auto insurance policy already includes Mexico coverage, without advising that they must also purchase the required liability coverage from a licensed Mexico insurance company, they are unfortunately setting up their client to have any Mexico claims denied by the U.S. insurer. This obviously is not a wise thing for any insurance agent to do, because they could potentially be held liable for providing erroneous insurance advice to an insured. Therefore it is imperative that U.S. auto insurance agents always inform their clients that any extension of Mexico coverage included with U.S. auto insurance policies is only a portion of what is needed, and that a separate Mexico auto insurance policy, that includes the required liability coverage, must also be purchased.
"There isn't enough demand to include Mexico insurance in our agency."
Millions of U.S. citizens visit Mexico each year to vacation, visit family, study abroad, or conduct business. More than 15 million American visitors traveled to Mexico during 2013, and most of them traveled by land. There are also thousands of U.S. citizens that cross the border into Mexico on a daily basis. Nearly 34 million Hispanics of Mexican origin now reside in the U.S., including: over 660,000 who live in Chicago, Illinois; over 210,000 in New York City, New York; and over 100,000 in Atlanta, Georgia. Lots and lots of people from all over the U.S., not just those who live along the border, are driving to Mexico. Despite the bad publicity of years past, tourism in Mexico is definitely on the rise again, with Mexico surpassing Canada as the number one international tourist destination for Americans. People are already driving their U.S. plated vehicles into Mexico, and the numbers continue to grow, so anytime an agency says they just don't have enough demand, it really means that they are electing to send their clients down the road to their competitors to get something that they could/should be offering to their valued customers. The demand for Mexico car insurance definitely exists, but some agencies are simply choosing to give away the business.
"We don't need to get involved in Mexico coverage."
If an agency offers any U.S. auto insurance carriers that offer extensions of coverage into Mexico, then the agents must be prepared to properly advise their clients about the specific requirements and restrictions that go along with the extension of coverage. By offering U.S. policies that extend coverage into Mexico, insurance agencies have already gotten involved. It is important to remember that Mexico coverage endorsements on U.S. policies are only a piece of the puzzle, since Mexico liability insurance is also required. Since agents are obligated to inform their insurance customers about the need for Mexico tourist liability insurance, it just makes good sense for them to also offer it. It is in the customer's best interest, for agencies to provide Mexico tourist insurance that comes from A rated, reputable and reliable licensed Mexico insurance carriers. Sending valuable insurance customers to "just get a policy at the border" may not be the best thing to do, as many of the border stores sell policies from unrated or B rated insurance carriers. If an agent has a number of auto insurance clients, chances are that at least some of those customers will drive their vehicle into Mexico.
If your agent doesn't offer quality Mexico car insurance, you can always purchase an affordable policy, with excellent coverage options, online, from the Mexico Insurance Professionals at Mexpro.com. Read more about our Mexican auto insurance coverage. If your agent is interested in being able to sell Mexico tourist insurance through their office, or if they would like to be able to offer Mexican auto insurance online through their own website, please have them give me a call at 928-433-4075, and I will help set them up right away.