Top Things to NOT do in Mexico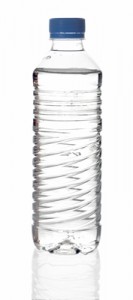 Going to Mexico? It's got to be the best idea I can think of: lots of sunny beaches, delicious food, great shopping, friendly people—and it's all affordable. What more could you ask for? But like all things it's not perfect, and there are just a few differences in the culture that knowing about can make your trip better. So here's what you should try to avoid in order to make your trip the best it can be.
Don't bring knives, guns or ammunition into Mexico.

It is highly illegal to be in possession of these items and extremely harsh fines exist, and include time in a Mexican jail. It's not worth taking any chances on this one; be sure to clean out your car before you go to be sure there is no chance you will have an issue.

Don't drink the water.

Rule of thumb is to use sealed,bottled water. If there is not a seal on the water, you are advised not to drink it, as the bottles may be filled with tap water. You should also avoid ice, as ice is likely not made from the bottled water--so watch those margaritas.

If you are staying at an all-inclusive upscale resort, however, they often do have their own water treatment systems that allow you to drink their tap water, but ask first.

Don't take the first price offered at local markets.

The markets in Mexico make for super fun shopping trips and are great places to find rugs and blankets, pottery, wood carvings, silver, clothing and more. You will miss out on great deals if you don't take the opportunity to do a little haggling. Don't worry about being offensive, this is a Mexican custom and the vendors expect it and respect customers who do it (except in high-end shops). Plan to offer two-thirds to half the original price quoted by the vendor, and then go back and forth until you settle. It is not an argument so don't be disrespectful by raising your voice or discounting the quality of the merchandise. It's actually fun for both parties; give it a go.

Don't miss eating authentic Mexican Food.

Especially during the holidays, many traditional Mexican delights are available. These are the most notable: pozole, chilaquiles, mole, tamales, tortas, gorditas, chapulines, civiche, chiles nogada and so many other amazing dishes. Yum! I'm getting hungry.

Avoid "libre taxi" services (non-cab company taxis), ESPECIALLY in Mexico City.

I have used the libre taxi (by different names) all over the world, sort of Uber pre-cell phone era. Drivers are passing by, you wave and they pick you up. For a small fee you are delivered to your destination. It's a great idea, but not in Mexico. These drivers can be unlicensed and unsafe, anywhere you go, but they are always unmonitored and unsupervised.

The U.S. Department of State warns of negative consequences when riding in these "libre" or pirate taxis. Avoid taking any taxi not summoned by telephone or contacted in advance. If staying at a hotel have a "sitio" cab company called for you. Have the dispatcher provide the driver's name and the license plate number. Be sure a hotel concierge or other responsible individual has the license plate number of the cab you enter. It is also recommended to not ride in a taxi alone, nor sit in the front seat. No surprises: be sure to negotiate the fee before getting into the cab.

Don't be a Timeshare scams victim.

If you are willing to give up a half-day to a day of your vacation for some free stuff, be ready for a really hard sell and to feel highly pressured to buy a time share. Though it may be hard to resist, keep in mind there are many illegitimate time share operations in Mexico. Do research on your own before you commit.

Don't say "Estupido".

Calling someone "stupid" in the U.S. may be acceptable by some, but it is like throwing a four-letter word around in Mexico. The translation is harsher/stronger than the English version. If you must find a Spanish word you can use in its place, try "tonto" which means "silly."

Don't walk around by yourself at night, especially if you are a woman.

You may just get called "Estupido" and deserve it.

Avoid all drugs.

Don't bring your own drugs, don't try to purchase drugs, don't ask anyone about getting drugs. The drug situation is very dangerous in Mexico. Even if you say yes in the U.S., just say no in Mexico.

Dont drive to Mexico without Mexican auto insurance.

Mexico's driving laws are based on "guilty until proven innocent" mentality. If you can't pay for damages you cause to others and their vehicles, on the spot, you will likely go to jail until you can pay the bill. U.S. auto insurance is not accepted in Mexico, so be sure you are covered—just in case.