Top 10 Spring Break Destinations in Mexico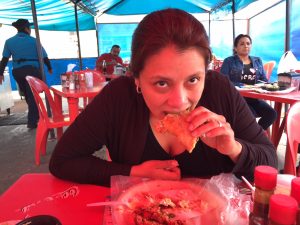 During the month of March, Americans and Canadians flock south for spring break. Are you currently planning your springtime getaway? If you want to embrace the unique and hospitable culture of Mexico, you'll definitely want to check out one of these spring break hot spots:
1. Tijuana
From the bustling shopping district Avenida Revolución to the many stadiums hosting lucha libre matches, cultural opportunities abound in the border city of Tijuana.
2. Ensenada
An easy day trip from San Diego, Ensenada is a culinary enthusiast's dream. Favorite restaurants include La Guerrerense, Muelle3 and Manzanilla. Sample Baja-style tacos near the sprawling fish markets, or embrace the local music scene at Ventana al Mar.
3. Cabo San Lucas
More than a mere resort town, Cabo San Lucas boasts the famed Arch at the meeting point between the Gulf of California and the Pacific Ocean. After your visit to the Arch, check out the stunning beaches and the acclaimed nightlife.
4. Puerto Peñasco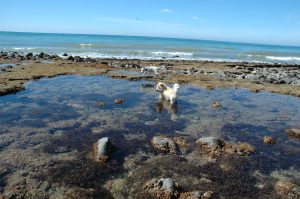 Awe-inspiring views await at Puerto Peñasco, or Rocky Point, as it's called by the Gringos. Only 40 minutes south of the US border at Lukeville, Arizona, you'll find unique tidal pools and great food. March is shrimp season too! Active types enjoy hiking near the El Elegante meteor crater,  in the El Pinacate y Gran Desierto de Altar Biosphere Reserve, a UNESCO World Heritage Site..
5. San Miguel de Allende
Discover baroque architecture in historic San Miguel de Allende. Don't miss the gorgeous pink towers of Parroquia de San Miguel Arcángel, which rise above the bustling El Jardin Plaza. A growing arts scene means plenty of opportunities to check out festivals and other special events.
6. Tulum
At Tulum, you'll find beach scenery and well-preserved ruins. From sinkhole (cenote) snorkeling to beach-based relaxation, Tulum offers something to satisfy every type of vacationer.
7. Oaxaca
If you're looking for an authentic experience in an city known for mole, look no further than Oaxaca. While strolling the city's streets, you'll observe vibrant murals and a buzzing scene at local mercados such as the Benito Juarez Market.
8. Puerto Vallarta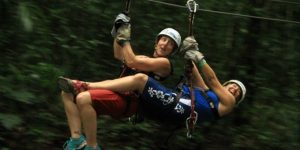 Adventure lovers flock to Puerto Vallarta for surfing, scuba diving, zip lining, and more. Take a break from heart-racing activities to stroll along Malecón Boardwalk.
9. Monterrey
An economic hub with a growing hipster scene, Monterrey delivers a unique experience. It's an ideal day trip from Laredo, Texas - or a jumping off point for exploring Mexico's Sierra Madre range.
10. Guadalajara
Experience Mexican culture at its finest in Guadalajara. The country's second largest city, Guadalajara boasts several intriguing museums and historic sites. No visit is complete without tequila, mariachi, or a bullfight.
From ancient architecture to water sports, Mexico offers something for everyone. Discover all the fun south of the border.