The Hurdles of Staying Long Term in Mexico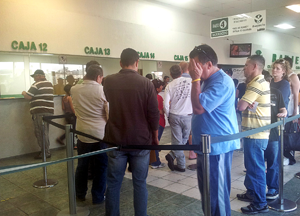 Since I met my wife in Mexico and decided to stay, I've had to start thinking about my life in international terms. I've recently had to jump some unwanted hurdles with my car permits well as my residency. I hope that sharing my mistakes I might prevent others from doing the same.
When I first came to Mexico it was just to take in culture, do some writing and maybe volunteer teaching somewhere. For those activities the tourist permit (FMM) is perfectly fine, and costs about $25 U.S. The FMM is a six-month permit. After I got engaged I started to think about how I could make more money for the wedding, so I started to work as a paid English teacher.
When I started teaching I was paid in cash because an FMM isn't a work permit. The employer said they were willing to pay for my FM2, which lasts for a year and costs about $115, as long as I signed a one-year contract. The FM2 also requires you prove your income and it has to meet a minimum amount. That minimum fluctuates, but right now it's about 14,000 pesos a month for a single person or around 21,000 for a married couple.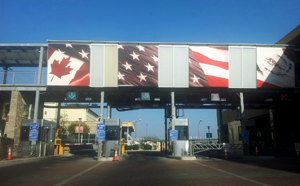 I didn't want to sign a contract. I had also been told that there was a law protecting foreign teachers who are sharing their culture and language with Mexico. I don't know the name of the law, but I have yet to be hassled by immigration for working with a tourist's permit. I did the math; $25 twice a year or $115?
Now, I didn't consider vehicle permits and fees. For those of us traveling beyond the border regions or Baja California, you need to pay a deposit, ranging from $200-$400 U.S. dollars depending on the age of your car. You will get that deposit back as long as you go to the border before its expiration. However, there's still a fee you pay every time you buy the permit. For cars that fee is around $50 U.S.
When getting the vehicle permit you need to present the registration, a driver's license and your personal visa type permit (i.e. FMM, FM2, FM3). The longest the car permit can last is for one year. It's better to have it last a year, because every time you get one you have to go to the border and pay the fee.
Last weekend I made the drive to Laredo, like I need to (or thought I needed to) every six months. I made a dire mistake. I canceled the car permit, and then went to ask for a new permit before getting a new FMM. I showed them my current FMM and tried to get an extension. However, it's a tourist visa and is NOT renewable in that fashion, nor can it be renewed deeper into the country.
The people working at immigration were very nice. Mexico is not always by the book and the immigration policies are very lax in comparison to the U.S. The man at the counter told us to wait until his shift ended at midnight, I could say to the next person that I had just arrived and needed to get an FMM. The streets of Nuevo Laredo (or any border town in Mexico for that matter) are not the sorts of places you want to hang around during the odd hours of the night.
I bought a new car permit, paid a new deposit and a $50 fee, but it only lasts as long as my FMM's expiration date, which is in three more weeks. So instead of having my car permit last for six months, as it should, it now only lasts for three months, because it expires when my FMM expires. So in three months I have to make the six-hour round trip drive again to the border at Laredo and pay the vehicle import fee and deposit.
The people at the border immigration office are very helpful. I was told that if I gain permanent residency (an FM3 for a cost of $400 U.S. dollars) through my wife, the car permit lasts for up to a year, instead of just six months (or for three weeks like my current permit).
My advice for other expats would be to get permanent or one-year residency to minimize your fees. And definitely don't try to renew your car permit with an FMM that is close to its expiration.