Tenth Annual Entijuanarte Cultural Festival
2014 Tijuana Cultural Art Festival
Entijuanarte
The name, Entijuanarte, is a mash-up of the three Spanish words: "en," "Tijuana," and "arte." Translated, it means "Art in Tijuana" or "in Tijuana there is art." The three day festival is set to take place again, beginning on Friday, October 3rd, and continuing through Sunday, October 5th. Over the past decade the event in Tijuana has become extremely popular, and last year there were over 80,000 attendees.
Eclectic musical performances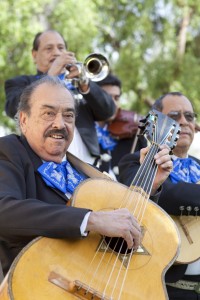 The concerts held at the main stage during Entijuanarte, typically feature many different musical styles, including: alternative, banda, classical, corrido, cumbia, dance, electronic, funk, hip-hop, jazz, mariachi, pop, reggae, rock, salsa, ska, tribal, and world music. With so much great music being performed at Entijuanarte, there is naturally lots of dancing going on as well. Last year, the event also included a full-blown stage musical with dozens of actor performers participating.
Diverse art from all over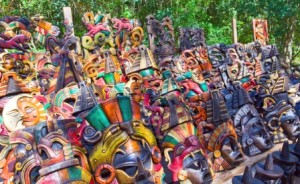 The festival will not only feature many impressive works from local Tijuana artists, but also lots of great artwork from all over Mexico, along with presentations from international artists. The event provides artists with an excellent opportunity to promote and sell their artwork. The festival includes artwork in many different forms, including: paintings, drawings, printmaking, photography, sculptures, and textiles. There will also be interesting art installations, performing artist groups, and theatrical plays taking place.
CECUT Tijuana Cultural Center
The event will take place at the Centro Cultural Tijuana, which is commonly referred to as the CECUT. The Tijuana Cultural Center is a good place to learn about the history of the Baja peninsula. It also has art and photo galleries, an aquarium, and outdoor gardens to enjoy. The CECUT is easy to spot from a distance because of the huge ball shaped IMAX movie theater dome situated at its entrance. The CECUT is located less than 2 miles from the international border crossing in San Ysidro, California. If you are planning to drive your vehicle into Tijuana, you should first purchase Mexican auto insurance. Your U.S. policy's liability coverage does not apply, once you cross the border into Mexico. If your vehicle is financed, you will also be needing collision and theft coverage.