Who Needs a Temporary Importation Permit for Driving to Mexico?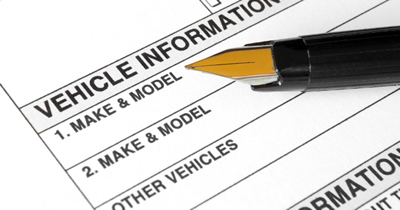 Please note: A Temporary Importation Permit (TIP) is ONLY available through Mexico's Banjercito government agency (website or on the border). Mexpro has no affiliation, authority or connections with this organization.
So who does need the Temporary Importation Permit (TIP)? The answer is—not everyone.
TIPs are required for vehicles traveling outside the Mexico Free Zone. The Free Zone refers to areas:
beyond 20 kilometers (12 miles) from the border,
all of the Baja Peninsula,
and most of Sonora (not included are areas further than kilometer 98 on Mexican Federal Highway 15).
So any area outside these boundaries, including those beyond kilometer 98 on Mexican Federal Highway 15, requires a Vehicle Importation Permit for travel with a non-Mexican plated vehicle.
If you are only traveling in Sonora, but are traveling beyond the free zone, you may obtain a Sonora Only Permit.
For those who need a permit, certain documents are required, these include:
Passport, a passport card or green card.
Driver's License issued outside of Mexico
Mexican immigration permit (for non-Mexican citizens only)
Vehicle Bill of Sale, Deed to Property and Vehicle registration
Notarized letter of permission from lienholder, leasing company or owner (if applicable)
Certificate of canceled importation permit (for previous TIPs)
Proof of Mexico auto insurance
It is recommended you have three copies of each of the above, and a minimum of the original and one photo copy.
Other requirements include:
Agree, in writing, to return the vehicle to a Banjercito location on the border within 180 days of purchasing the TIP.
Pay a processing fee of $44 USD plus tax (called IVA), non-refundable.
Pay a refundable deposit on the vehicle (assuring its return). The price ranges between $200-$400 USD, depending on the model year of the vehicle. You must pay with an international credit card in the name of the permit applicant.
Applying for a vehicle importation permit is best done on the Banjercito website. Certain restrictions apply, but if you qualify you likely will save time at the Mexico border. You can also obtain a VIP at the Banjercito office on the Mexico border.
You MUST cancel your Vehicle Importation Permit upon final entry back into the U.S.. You may drive across the border multiple times within the 180-day time period that your VIP is in effect. However, you must cancel it before the permit expires and during your last entry into the U.S. at the Banjercito office at the border. If you do not, you forfeit your deposit and you may not be allowed to enter Mexico again.
Be cautious of individuals outside Banjercito offices offering VIPS without waiting in line. Some fraudulent activity has occurred.
Without the proper Vehicle Importation Permit, a driver could be fined, incarcerated, and/or have the vehicle confiscated by Mexican officials at immigration or customs checkpoints. Be sure you go through the proper channels and get your VIP before you enter Mexico. And, have a wonderful trip!
For more information on obtaining a Vehicle Importation Permit visit our website.