Summer's End: Mexico Vacations Near the US Border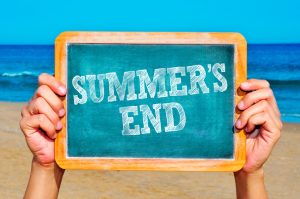 Summer's nearing its end, so you probably are looking for a place to either escape the heat for a weekend or two, or take the kids for one last adventure before school starts. Lucky for you, there are many sandy beaches close to the border offering water play and all around fun.
Making it even easier, all the areas mentioned are located in the Mexico "free zone," meaning you don't have to get a temporary vehicle importation permit (TIP) to drive there.
Rocky Point / Puerto Peñasco, Sonora
Rocky Point is also known as "Arizona's Beach" since it's located only 60 miles from the US border with Mexico at Sonoyta. The border is small, so you can often get through quickly (except on holiday weekends).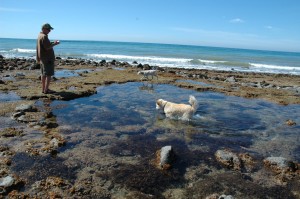 Rocky Point was a small fishing village only 20 years ago. It has grown substantially since then; now hosting high rise hotels and condos, numerous restaurants, bars and all sorts of activities. Yet, it still has the small town feel...you can still get a 50 cent taco on the street and purchase fresh fish from the locals at the marina next to the Malecon.
Hotels and RV camping can be found at all price levels, as well as food. Beach combing is different on each of the four major beaches. Other things to do: go on a sunset boat tour, deep sea fishing or rent an ATV to romp on the sand.
If you live in Arizona, you can't go wrong visiting Puerto Penasco.
San Felipe, Baja
San Felipe is located on the northwest edge of the Sea of Cortez. Getting there via Yuma Arizona will require you to cross the border in Algodones, about 180 miles from San Felipe. If coming from San Diego, you will want to drive through the border in Tecate, about 223 miles from San Felipe.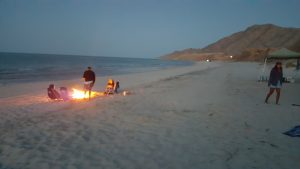 You will find a lot of desert on the drive to San Felipe, but once you get there you will be surrounded by two mountain ranges.
As with Rocky Point, San Felipe was first a small fishing village; and you can find a lot of good seafood, especially shrimp.
Unlike Rocky Point, car camping on the Beach is plentiful and very popular. Just be sure your car will make it; it can be a delicate undertaking (read about Mexpro's Nick Janisko's beach camping adventure there).
Find great restaurants, night clubs, as well as lots of sight-seeing opportunities.
Ensenada/Rosarito, Baja
In the northwestern portion Baja, on the Pacific Ocean, is beautiful Ensenada and it's nearby sister city, Rosarito. Only 65 miles from Tijuana, these cities were first popular among "movie stars" in the 1920's. Now the area is popular among many Americans, and there is a large American expat community there.
Since it has been established for much longer than both San Felipe and Rocky Point, Ensenada offers a lot more to do as far as restaurants, clubs, shopping, site seeing, resorts, beaches, outdoor recreation and more.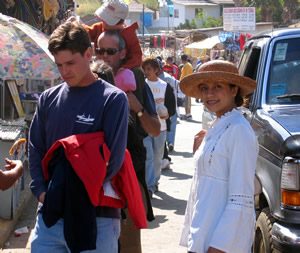 There are always festivals and other activities going on in Ensenada/Rosarito and this month is the wine harvest in Valle de Guadalupe, the wine capital of Mexico. Enjoy wine tasting and food pairing events this August, including Fiestas la Vendimia (Aug 5 – 21), 5th Annual Blues Fest (Aug 19-21 ) and Sabor de Baja (Aug 31).
Ensenada is popular for its surfing, the most popular area being the island of Todos Santos; a two-hour boat ride to access.
Whether you're chillin', recreating or partying, Ensenada and Rosarito have something for you.
With these three options for an end of summer vacation, all you need to do now is grab the kids, some bibs (seafood eating and wine tasting for adults), a surf or paddle board, and your camping gear and head to Mexico. The days are getting longer and you don't want to miss all that's available in Mexico before summer's end.
Related Articles:
---