Scrimp, save and stretch your budget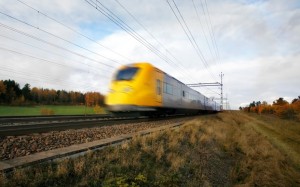 From LonelyPlanet.com
Pressed for cash? You don't need bucket loads of money to have a great travel experience – you just need these tips taken from Lonely Planet's 1000 Ultimate Experiences.
1. House-swap or house-sit
Experience life like a local and forget about paying for accommodation by house-swapping with someone somewhere interesting. Living in someone's home will automatically immerse you deeper into the community, while saving you precious cash! Often you'll glean an inside view of the locality, as your absent host will fill you in on the neighbourhood. Another idea to cut costs is to rent out your home while you're away. This could mean you don't have to worry about paying your rent or mortgage, or even that you have some extra spending money for your trip. House-swapping sites: Home Link, Home Exchange or Guardian Home Exchange. For house-sitting, visit Mind My House or Caretaker.
2. Scrimp on transport
Train travel: it's romantic and relaxing, a way to see the countryside, reduce your carbon footprint and save your cents. An Interail ticket is no longer the youthful rite of passage it was a few decades ago, but it remains a fantastic way to see a lot while spending comparatively little, as are other rail passes. To get the most out of your trip when going by air, aim for the cheapest deal by booking 11 months early or at the last minute, or – if you're lucky enough to fly at least semi-regularly – always fly with the same airline to build up your miles. Check guidebooks to glean news on deals: for example, the Easybus is the cheapest way to reach London's airports. Save on transport and you'll have more money for treats! The Easybus costs £2 to Stansted, Luton and Gatwick. Also see www.interrailnet.com.
3. Negotiate and gamble
Hone your haggling skills for the bazaars before you even set foot outside your front door. You can lower accommodation costs by booking last minute or negotiating with hotels directly (if they're anxious to fill rooms they'll usually cut a deal) or check their websites for special weekend rates. Live life on the edge: leaving things to chance and finding accommodation when you arrive is another good way to get discounts. It's often more fun and personal to stay in a room for rent or a homestay – you'll have more contact with local people and can experience life with a local family (ask around at the tourist office) while paying far less than the schmucks checking into a regular hotel. Some online companies allow to you bid last minute for hotels (and flights); for example, Priceline.
4. Pedal power
A life on the road, the wind in your hair: we're not talking expensive, carbon-unfriendly convertibles, but the glorious pushbike. Pedalling yourself, you can explore the countryside as a free spirit, with minimum environmental impact. Do it on a shoestring and stay at camps or hostels, or sign up for a group ride, where the camaraderie comes gratis and you also get mechanical and organisational help. A self-guided tour is a way to go alone without having to organise a thing, or you can meet kindred spirits and talk wheels and kit through online cycling hospitality groups – whose members off er each other beds for the night (basically couch-surfing, with the addition of fluorescent lycra). One bike-tourist community can be found at www.warmshowers.org. When planning a bicycle holiday, make sure to book in gorgeous weather.
5. Surf couches
CouchSurfing is a hospitality and networking website, with nearly 900,000 members. It aims to connect people and places, spread tolerance and generally make the world a nicer place. Sounds good. The way it works is that it enables travellers to contact couch-surfing 'hosts'. There are safety guards in place: members are vouched for by other members until they receive accreditation. Once they do, they can potentially stay at hosts' houses. To get the most out of couchsurfing, be a model surfer: the best are unobtrusive and helpful, doing the washing up, cooking and sharing any special skills. Check out www.couchsurfing.com for all the details.
6. Get more bang for your buck
Depending on where you're coming from, your money will probably last longest in Asia, in what happen to be among the most exciting countries to explore – try Bangladesh, Cambodia, Laos or India. Keep your eye on exchange rates and plump for countries that are more affordable at the time of travel. Whichever destination(s) you end up deciding upon, you can clamp down on costs by avoiding big cities and sticking to smaller places, where there are also fewer opportunities to blow your cash (for better or worse). While you're there, lush out on free pleasures like walking, writing, drawing, chatting, biking, chess and lazing on the beach.
Click here to read more tips from Lonely Planet
---