San Felipe Mexico Shrimp Festival
The 2014 San Felipe Festival del Camarón
22nd Annual San Felipe Shrimp Festival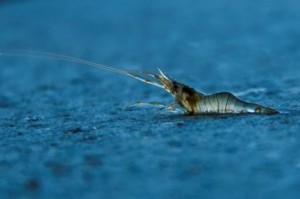 The port city of San Felipe, Baja California, is located on the bay of San Felipe, on the Sea of Cortez. San Felipe has become famous for its jumbo blue shrimp, and it is also considered to be Baja California's shrimp capital. The annual festival will include a shrimp cooking contest, with chef's putting fourth their very best dishes, for a chance to be named the best shrimp recipe for 2014. In addition to all the mouth watering shrimp, there will be live musical performances, dancing, and other fun activities. The three day event begins on Friday, November 7th, and continues through Sunday, November 9th. The Shrimp Festival typically attracts many attendees from the surrounding Mexico communities, as well as lots of visitors from the California and Arizona cities, located along the U.S./Mexico border.
San Felipe History
The area was first mapped in 1536 by Spanish explorers, Domingo del Castillo and Hernando de Alarcón, who first named it Santa Catarina. The location was all but forgotten until July 5th, 1721, when Jesuit missionary, Juan de Ugarte, sailed into the bay. Then, a quarter century later, the area was renamed for martyred Saint Philip of Jesus (San Felipe de Jesús). Later, In 1772, San Felipe was officially named as a seaport, and during the 1800s it also had a short-lived gold mining boon. During the early 1900s, fishing camps began tospring up in San Felipe, and the city was officially founded in 1916. In 1951, after the completion of Mexican Federal Highway 5, the newly paved road from Mexicali to San Felipe, the tourism industry really started to take root, and by the 1960s many new hotels and motels were being built in San Felipe. Today, San Felipe remains a popular destination for vacationers, especially during spring break.
Who was San Felipe de Jesús?
Saint Philip was a Mexican born, Franciscan friar, who had been doing missionary work in the Philippines during the 1590s. In the summer of 1596 he attempted to sail from Manila back to Mexico, where he was to become fully ordained by the church. However, his ship was instead driven to the coast of Japan, by a powerful storm. There, the ship was confiscated, while the passengers and crew were imprisoned by the local authorities. On February 5th,1597, on the orders of the Japanese Chancellor, Toyotomi Hideyoshi, Friar Philip, along with 25 other Christians, was tortured, mutilated, forcibly marched through the streets of Nagasaki, crucified on a cross, and pierced through his side with a spear. In 1862, the martyred friar was officially canonized, by Pope Pius IX, making him a saint.
Driving to San Felipe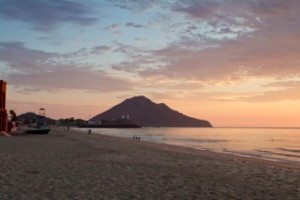 A car trip to San Felipe, from the Calexico, California, West Port of Entry, typically takes less than a two and a half hours. Liability insurance is mandatory on federal roadways in Mexico for most late model vehicles, and you should really consider getting a Mexico tourist auto insurance policy that also includes coverage for collision, glass breakage, and theft.