Sammy Hagar Cabo Birthday Celebration
Sammy Hagar's Cabo Wabo Cantina Birthday Celebration Shows
Sammy Hagar's Cabo Wabo Cantina
The annual event is set to take place, once again, at Sammy Hagar's own Cabo Wabo Cantina, in Cabo San Lucas. The cantina is considered by many to be one of the top nighttime hot-spots in Los Cabos. The Cabo Wabo Cantina's stage has featured numerous well known celebrity and musical acts since the tequila bar and music venue first opened in 1990. The term "Cabo Wabo" originated from Sammy Hagar's observation of drunken man stumbling away from a Cabo bar. Sammy pointed out that the man was doing the "Cabo Wobble."
A birthday party for Sammy Hagar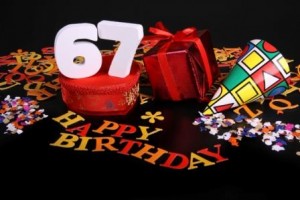 This year, the "Red Rocker" will be turning 67 years old on October 13th, and in celebration, the Cabo Wabo Cantina will be hosting a series of four live musical performances scheduled for October 7th, October 9th, October 11th, and October 13th. The biggest party usually takes place on the night of the final performance which coincides with Sammy's actual birthday.
Artists performing at the event
Sammy Hagar will be joined by the members of his backing band from the recent "A Journey through the History of Rock" tour. Included in "The Circle" of musicians for this year, is his former band mate from Van Halen, Michael Anthony, who will be playing bass guitar. He will also be joined by guitarist, Vic Johnson, who first got his big break with the BusBoys, best known for their performance of "The Boys are Back in Town," in the 1982 comedy film, 48 Hrs. As well as super talented drummer, Jason Bonham, who also happens to be the son of, the famous Led Zeppelin drummer, John Bonham. Additionally, some other yet to be announced special guests will be taking the stage for the "Red Rocker's" birthday fiesta.
Getting ready for a trip to Mexico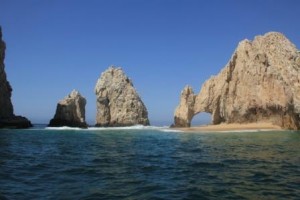 Before heading to Mexico, be certain that you are carrying your passport. Also, be sure to purchase international health insurance coverage for you and your travel companions. Getting to Cabo San Lucas by car requires a trip of over 19 hours, beginning at the international border crossing at San Diego, CA, winding all the way down through Mexico's scenic Baja peninsula, and finishing at the world famous "Archo" located at "Lands' End." Do not forget to purchase Mexico auto insurance for your vehicle, because Mexican law automatically ends all U.S. auto insurance liability coverage at the Mexico/U.S. international border.