Rosarito Honors Military for Reducing Crime Rate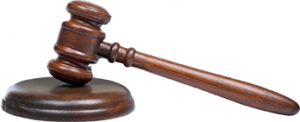 Rosarito Beach in Baja California, Mexico held a ceremony to honor the Mexican military for their participation in the fight against organized crime in the city--while Rosarito Beach celebrated the lowest crime rates in five years.
A special recognition was given to Brigadier General Alfonso Duarte, who was the commander of the Army units that helped fight organized crime with local authorities in Tijuana and Ensenada. This included drug gangs in the areas.
Northern Baja experienced a decline in crime of 10% last year. Rosarito alone experienced a 21% decrease in crime, which again, is a five year low.
Rosarito's Mayor, Hugo Torres, credits the military efforts to the reduced crime rate, as well as major city and police department improvements. For example, the Rosarito police force has increased it's size by 50% and had replace more than half it's officers.
"We're hoping that the successes of Baja can serve as a model for all of Mexico," say Mayor Torres, "The Army cannot do this alone; local agencies also must make improvements to make this work."