Rocky Point Rally November 11-15, 2015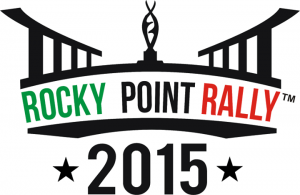 The Rocky Point Rally is scheduled for November 11th through 15th—and is fun for the whole family and even non-riders. Get there on Veterans Day, Wednesday November 11 for drink specials at many of the local bars through Friday. Beginning on Friday the 13th several bands will be playing a free outdoor concert on 13th street, you will also find free concerts at several local bars and restaurants.
The main event of the Rocky Point Rally is the Biker Parade down Benito Juarez Avenue, which finishes at Old Port. Enjoy more live music at the amphitheatre.
Gawk at the bikes parked all along the streets and enjoy local fare at any of the many restaurants in Old Port.
Check out Mexpro employee, Michael 'Motorcycle' Mercer's video of last year's Rocky Point Rally
The activities continue on Sunday with more live music. Most events are free, but funds raised go to local charities. November is a great time to visit Rocky Point, as the temps are perfect! So get your bike ready, make some reservations and head to Rocky Point...
To get all the details for the Rocky Point Rally go to rockypointrally.com. Don't forget to buy Motorcycle insurance before you go.