Question/Answer about Vehicle Import Permits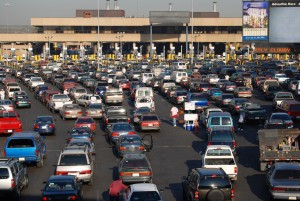 We received this question on a Facebook message. We thought it might help others who have vehicle import permit questions...
Q: I am in Mexico on an FM2 visa and each year when my visa is renewed. I was told that I would have to go back to the border to renew my vehicle permit each time the old visa is renewed. I live Los Mochis, Sin. and find that to be very costly. Can you tell me what is the regulation on maintaining an U.S. vehicle that's not old enough to be legalized?
A:
We are not experts in importation permits and those types of questions should be directed to Banjercito (https://www.banjercito.com.mx/registroVehiculos/).
That said, our understanding is that failing to return can be significantly more costly than returning—as you forfeit a deposit held against your credit card, which can be between $200 and $400 (USD). To avoid this forfeiture it is necessary to return the permit and get a new one every 6 months.
From an insurance standpoint failing to pay the taxes can leave your vehicle subject to confiscation, and confiscation by the Mexican authorities would not be covered under the policy. Better to keep it legal that deal with that mess for sure.
We hope this helps answer your questions.
Click here to go to the Mexpro.com Facebook page.
---