Protect Yourself While Vacationing with Travel Insurance for Mexico
When traveling to Mexico, make sure you have the right type of traveler's health insurance to protect yourself and your family if you get sick or hurt.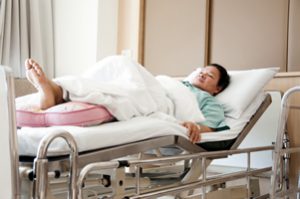 If you're planning to travel to Mexico for a vacation or extended stay, it's important to purchase travel health insurance.
Mexico residents receive health coverage via their national health care system, the Insituto Mexicano de Seguro Social, but American citizens are not covered under this system.
Additionally, programs like Medicare and Medicaid do not provide coverage to Americans abroad. Even if your U.S. policy covers international health services, you may be required to pay the upfront costs with the possibility—and no guarantee—of being reimbursed at a later date.
Mexico travel insurance allows you to receive any needed treatments without the out-of-pocket costs.
Winter Snowbirds
The warm, pleasant climate of Mexico, during the winter months especially, makes it a popular place for RVers and snowbirds to stay until it gets warmer at home.
Many policies allow you to secure coverage for up to three years, so prolonged seasonal trips and even extended periods of residency can be accommodated. Many of these policies will even allow for extensions and renewals within a designated timeframe (such as 24 or 36 months).
Family and Student Mission Trips
If your family or church is visiting Mexico for a missionary or service trip, it's important to have a solid travel health insurance policy.
Students who are planning an international exchange trip or who are studying in Mexico can also benefit, as these policies cover minor, as well as major illnesses.
Group policies and student policies are both available, as are specialized policies for couples, seniors, frequent travelers, business travelers, and even environmental conservationists.
By choosing a policy that's specifically tailored to your intended itinerary, you can find the best rate and the most relevant coverage.
Holidays and Vacations
Travel insurance also covers short visits, such as holidays and vacations. Policies can be purchased for periods as short as five days.
The coverage can also include transportation back home if you have to cancel your vacation due to your injury or illness.
Go ahead and make plans to spend Christmas or New Year's at that beautiful Mexican resort you've been eyeing--without worrying about mishaps.
Leave Nothing to Chance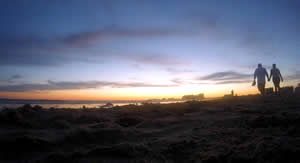 When you purchase travel medical insurance for your Mexico trip, you can enjoy maximum peace of mind.
Many policies even allow you to add an optional rider for additional coverage, like extreme sports injuries or natural disaster evacuations.
Compare your options, rates, and deductibles, and equip yourself with this invaluable safety net as you explore the beauty and grandeur of Mexico.