How to Prepare your RV for Wintering in Mexico
If you're planning to winter in Mexico with your RV, you'll need to take several steps to prepare for your trip across the border. You'll also need to ensure that you have everything in order to meet requirements to take your RV into Mexico.
Prepare ahead for easy travel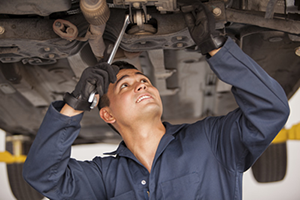 Routine maintenance will go a long way to keep you on schedule as you travel down to Mexico. Take your RV to a mechanic and have the engine checked, get an oil change and check the air pressure in the tires. Address any mechanical problems as soon as they arise, and pack the vehicle with essentials, like a road kit and a spare tire.
There are many other ways to prepare for your trip, including:
Flush the water and sewage systems
Ensure electric features of your RV are in working order
Know the weight of your vehicle in order to meet weight requirements for certain roads and destinations
Know your border crossing
Obtain maps and directions to your destination, in case you experience a lag in GPS technology
Stop at a currency exchange site to convert your cash to pesos
Estimate how much money you'll need for tolls and keep it on hand
Get the right documentation and reliable insurance
Whether you are coming from the U.S. or Canada, you'll need to ensure you have all of your documents and identification prepared for the border crossings.
In order to winter in Mexico:
Plan a trip you know you'll enjoy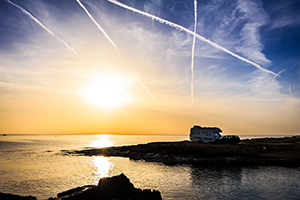 Mexico is a popular destination for wintering RV tourists, and it offers some of the best winter weather with beautiful ocean beaches. The country, though it's flanked by coasts, is also very large, and you'll need to plan well to have an enjoyable visit. There are many services to assist tourists, including the Green Angels, which are patrols funded by the Mexican government that offer security services and roadside assistance. These patrols cover toll roads, allowing for safe passage in Mexico. Find a destination you know you'll love. Use a travel site to find RV parks.
Plan the route to your destination, and find gas stations and travel centers along your route. This will ensure you can reliably fuel your RV and make these stops during the daytime. Consider traveling in a caravan to give you a better sense of security.
With the proper preparations and good planning, you can enjoy your trip down to Mexico no matter what your destination. You'll have everything you need to soak up the sun during the winter months.