Pope Francis Making Waves in Mexico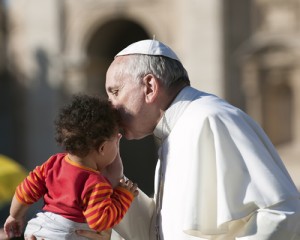 Yesterday, just one day after Pope Francis' arrival in Mexico City, he challenged Mexican political and social leaders to take care of its citizens through "adequate housing, dignified employment, food, true justice, effective security, a healthy and peaceful environment." Making good on a pre-visit promise to speak out against corruption and crime in Mexico, he addressed politicians at the presidential palace saying, "each time we seek the path of privileges and benefits for the few to the detriment of the good of all, sooner or later the life of society becomes a fertile soil for corruption, drug trade, exclusion of different cultures, violence and also human trafficking, kidnapping and death, bringing suffering and slowing down development."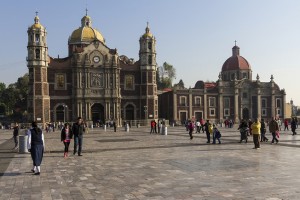 Thousands lined the streets in the Zocalo, hoping to catch a glimpse of the Pope in route to a historic mass at the Basilica of Our Lady of Guadalupe. It was notable because he is the first Latin American Pope to give mass there. His words were projected through the streets on loud speakers and giant television screens.
The first of five masses he will hold in Mexico, Francis focused on the apparition of 'Our Lady of Guadalupe', who came to offer dignity and peace to the America's through the Catholic religion.
The Pope's plans also include travel to Ecatepec, Chiapas and Morelia, some of the poorest areas and those hard-hit by corruption.
Ciudad Juarez on Wednesday
Pope Francis' final stop in Mexico will take place in Ciudad Juarez just across the border from El Paso, Texas. A fitting location for a large mass paying homage to migrants who perished attempting to enter the US, as well as families victimized by nefarious activities. In fact, 1200 tickets to the mass have been reserved for the families.
In his speeches, Pope Francis is holding the Mexican government and the church responsible for solving the social and economic issues of the country.