The Best Things Happening in Mexico | October 2014 Events
October is party time in Mexico. I could hardly get all the events in this one post. The weather is getting good in Mexico around this time of year, just when it's starting to cool off in the states. Check out these events, many which take place near the border.
Fiestas del Sol
Mexicali, Baja Norte
September 26 - October 12
This is one of the largest celebrations in Mexicali and includes performances by a number of artists, local artisan products, games and displays and even a zoo. www.fiestasdelsol.com.mx
5th Annual International Mariachi & Folklorico Festival
Rosarito, Baja Norte
October 1 - 5
Prices from $10 USD to $100 USD, tickets/event at the Rosarito Beach Hotel. This event involves student workshops, competitions, and Grammy award winning entertainment. All proceeds benefit The Club de niños y niñas de Rosarito. $5000 in prize money. www.rosaritobeachmariachifolkloricofestival.com
More information: contact Gil Sperry or Rosy Torres: gilsperry@yahoo.com or rosymtorres@hotmail.com, (661) 850 1773, www.clubrosarito.org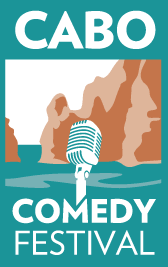 Cabo Comedy Festival
Los Cabos, Baja Sur
October 1 - 5
"Where the land ends and the fun begins..."www.cabocomedyfestival.com
Oaxaca Film Fest
Oaxaca, Oaxaca
October 4 - 11
Touted as one of the best film festivals the world over. Film and screenwriting compete from around the globe with displays from professionals and amateurs alike. www.oaxacafilmfest.com
Fiestas de Octubre
Guadalajara, Jalisco
October 3 - November 3
AKA Octoberfest is a month-long celebration of the roots and traditions of Jalisco. It has taken place since 1965. Artists perform nightly and various other celebrations occur. www.fiestasdeoctubre.com.mx
Expo Tequila
Tijuana, Baja Norte
October 8 - 12
Offering over 300 brands of Mexican tequila, this is largest festival of it's kind. Taste Mexico's finest tequilas and enter for the chance to take some home during daily raffles, or just buy it at special expo prices. Great Mexican cuisine served to allow for a family atmosphere. Located on 7th Avenue between Calle Revolution and 8th, in front of the Jai Alai Palace.www.expo-tequila.com
Festival Internacional Cervantino
Guanajuato, Guanajuato
October 8 - 26
Though the festival takes place in one of the smaller Mexican colonial cities, it is a major event hosting artists the world over. Enjoy dance, music, art and entertainment performed by internationally acclaimed artists.
www.festivalcervantino.gob.mx
Angler of the Year Phase III Fishing Tournament
Rocky Point, Sonora
October 10 - 12
http://rockypoint360.com/ai1ec_event/angler-of-the-year-phase-iii-2/?instance_id=26508. More information at JJ's Cantina in Cholla Bay www.jjscantina.com.
Chevefest – Craft Beer Festival
Oaxaca, Oaxaca
October 11
Takes place at El Tapeo. http://rockypoint360.com/ai1ec_event/chevefest-craft-beer-festival/?instance_id=27049
Dia de la Raza
All of Mexico
October 12
Dia de la Raza means Day of the Race and is celebrated the same day as Columbus Day is celebrated in the U.S. The holiday commemorates the mixing of the Spanish and Mesoamerican cultures.
Festival de la Tortuga Marina Tulum
Tulum, Quintana Roo
October 16 - 18
The Tulum Sea Turtle Festival is an event aimed at teaching attendees about sea turtles and organizations with the goal of protecting them. The festival includes artistic, environmental and cultural activities.
festivaltortugamarinatulum.com
Festival Internacional de Cine de Morelia
Morelia, Michoacan
October 17 - 26
The Morelia International Film Festival (FICM)'s mission is to feature new talent and promote cultural activities in the Mexican state of Michoacan.
moreliafilmfest.com/en
AMAR International Convention 2014
Rosarito, Baja Norte
October 23 - 25
50+ Lifestyle & Retirement communities Investment Summit. Takes place at the Baja California Center, Rosarito. www.amar.org.mx/cumbre2014/ For more information call: US. 1 800 343 8582 • MEX. 800 265 2322
Dirty Beach Mud Run
Rocky Point, Sonora
October 24 - 25
This fun run is a 5K race through sand, mud and other water obstacles. Takes place at Rocky Point Speedway (in front of Wrecked at Reef) on October 24th @ 6:00 pm - 8:00 pm and October 25th @ 10:00 am – 2:00 pm. Discount online preregistration www.dirtybeachmudrun.com and October 24th at Playa Bonita 6 - 8 pm.
SADR Cholla 250 Desert Race
Rocky Point, Sonora
October 24 - 25
racesadr.com/cholla.html
37th El Golfo Run by the Rocky Point Times Newspaper
El Golfo, Sonora
October 24 - 26
http://rockypoint360.com/ai1ec_event/37th-el-golfo-run-by-the-rocky-point-times-newspaper/?instance_id=26830
Legends of Volleyball – OTP Beach Volleyball
Rocky Point, Sonora
October 25-26
Beach volleyball tournaments take place at the Sonoran Sea Resort. http://rockypoint360.com/ai1ec_event/legends-of-volleyball-otp-beach-volleyball/?instance_id=26792
Día de Muertos
All of Mexico
October 31 - November 2
Dia de Los Muertos is a celebration of Mexico's dead, also known as Day of the Dead. Deceased loved ones are honored and celebrated during this fantastic and elaborate holiday. You can get more information on our blog.
Tianguis del Dia de Muertos en Xochimilco
Mexico City
Mid to late October
In the latter two weeks of October, a large market takes place in Mexico City. Based around the Explanada de la Delegación, highlights include dancing, flower stalls, many handmade items of interest, local handicrafts are sold.