October 2013 Events
Hurricane season is nearing it's end and that means no rain and more temperate weather than the summertime in Mexico. October is the perfect time to visit Mexico. Though not as busy with events as most months, October still has plenty going on.
Fiesta de San Miguel
San Miguel de Allende, Guanajuato
September 26 - October 4
The feast day of Saint Michael Archangel, the city's patron saint, takes place on the 29th of September and this annual festival takes place around this important date. Parades, dances, performances and fireworks take place.
Palenque Feria Pachuca
Palenque, Chiapas
September 26 - October 20
Great artists are featured in this year's fair. http://www.feriasdemexico.info/2013/08/palenque-feria-pachuca-2013.html
Fiesta del Sol
Mexicali, Baja
September 27 - October 13
The Festival of the Sun is a celebration of the founding of the city of Mexicali. The fun includes concerts, parades and rides.
www.fiestasdelsol.com.mx
Festival Internacional Tamaulipas
Tamaulipas
September 29 - October 8
Numerous activities, events, exhibits, performances and artists are featured at the state of Tamaulipas festival. fit.gob.m/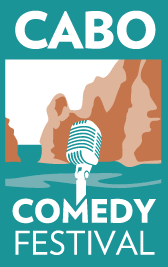 Cabo Comedy Festival
Los Cabos, Baja Sur
October 2 - 6
Desperados, Hard Rock Cafe, Pink Kitty and Cabo Wabo Cantina night clubs will host the event. www.cabocomedyfestival.com.
Entijuanarte
Tijuana, Baja
October 4 - 6
Entijuanarte is a big arts festival in the famous "golf ball" Cultural Center.
www.entijuanarte.org/entijuanarte/
Fiestas Octubre
Guadalajara, Jalisco
October 4 - November 4
Concerts, dances, cultural exhibits and food are featured.
www.fiestasdeoctubre.com.mx
Sammy Hagar's Birthday Bash
Los Cabos, Baja Sur
October 7 - 26
Cabo Wabo, Cantina
Sammy Hagar's birthday bash is a very popular Los Cabos event. Don't miss this year's celebration.
www.redrocker.com
Expo Tequila
Tijuana, Baja
October 9 - 13
This tequila festival and offers over 300 brands of Mexican tequila. Taste Mexico's finest tequilas and enter for the chance to take some home during daily raffles, or just buy it at special expo prices. Great Mexican cuisine served to allow for a family atmosphere. Located on 7th Avenue between Calle Revolution and 8th, in front of the Jai Alai Palace.
www.expo-tequila.com
Festival Internacional Cervantino
Guanajuato, Guanajuato
October 9 - 27
Though the festival takes place in one of the smaller Mexican colonial cities, it is a major event hosting artists the world over. Enjoy dance, music, art and entertainment performed by internationally acclaimed artists.
http://www.festivalcervantino.gob.mx/
Dia de la Raza
All of Mexico
October 12
Dia de la Raza means Day of the Race and is celebrated the same day as Columbus Day is celebrated in the U.S. The holiday commemorates the mixing of the Spanish and Mesoamerican cultures.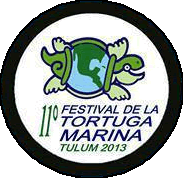 Festival de la Tortuga Marina Tulum
Tulum, Quintana Roo
October 17 - 20
The Tulum Sea Turtle Festival is an event aimed at teaching attendees about sea turtles and organizations with the goal of protecting them. The festival includes artistic, environmental and cultural activities.
festivaltortugamarinatulum.com
Bisbee's Los Cabos Offshore Fishing Tournament
Los Cabos Baja Sur
October 18 - 20
www.bisbees.com
Festival Internacional de Cine de Morelia
Morelia, Michoacan
October 18 - 27
The Morelia International Film Festival (FICM)'s mission is to feature new talent and promote cultural activities in the Mexican state of Michoacan.
moreliafilmfest.com
Bisbee's Black & Blue Marlin Fishing Tournament
Los Cabos Baja Sur
October 22 - 26
Popular annual Marlin fishing contest. Don't miss it!
www.bisbees.com
26th La Carrera Panamerican
Begins in Veracruz
October 25 - 31
La Carrera Panamericana (1950-1954) was one of the most famous road races in the history auto racing. It was revived in 1988 and offers the thrills of the original Pan Am to both experienced and novice racers.
http://www.panamrace.com/