Obtaining a Mexican Fishing License
Before fishing in Mexican waters all anglers must have a valid Mexican Sport Fishing License. This license covers all types of fishing and is valid anywhere in Mexico. These licenses may be purchased for the day, week, month or year. Aboard private boats, in Mexican waters everyone must have a fishing license if there is any fishing gear, fish or fish parts onboard. The boat operators normally provide licenses for people fishing on charter sport fishing boats, but check before you go out on the boat. A fishing license is also required for underwater fishing. A fishing license is not required when fishing from land.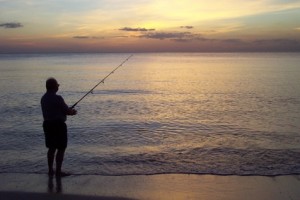 Fishing License Fees (USD):
Weekly $ 25.80
Monthly $ 37.00
Yearly $ 48.20
Only one rod or line with hook is permitted in the water, per person, but there is no restriction regarding the number of replacement items.
The fishing license allows you to capture only fin fish. It does not allow you to capture any mollusks or crustaceans, and their capture by anyone is strictly prohibited. Totuava, turtles and marine mammals are under protection of the Ministry and may not be captured at any time.
To capture bottom fish, up to four hooks on a vertical line may be used.
The use of electric reels is restricted to disabled fishermen only, after written authorization from the Ministry before use.
And don't forget your Mexican Auto and Boat Insurance from Mexpro.com.