5 Reasons Why Now is the Perfect Time to Visit Mexico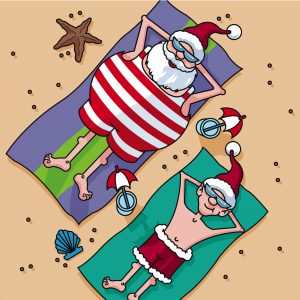 Visiting Mexico has always been a great idea in the winter. The cost of traveling to Mexico is affordable and, the weather in many areas of Mexico is warmer than in the US and Canada. But now is an even better time to visit Mexico, and here's why.
It's More Affordable than Ever!
The Mexican peso exchange rate is better than it's ever been. In November 2016, the Mexican peso reached an all-time high, according to 'Trading Economics'. As of this writing, you can get just under 20 pesos/US dollar and almost 15 pesos/Canadian dollar.
Beaches
Whether you are looking for a short jaunt for the weekend or an extended stay, Mexico has a multitude of beaches with every option from party time to relaxed and empty. Choose from high rise hotels or small beach home rentals. On the Pacific Coast, the Gulf of Mexico, ore sea of Cortez, white sand or yellow, you have many choices and the weather is pretty warm in all.
Food
Depending on where you visit, you can find traditional Mexican foods, like tacos, enchiladas, carnitas, tamales and tostadas. Also, foods endemic to the region visiting can be found. For instance, if you stay on the sea of Cortez, expect shrimp and seafood at most beaches. If you are in Oaxaca, try some mole. Mexico City? Eat tacos el pastor.
For Christmas, you may get other options. Tamales and pazole are a popular during the holiday season. You may not expect it, but turkey (pavo) is often served for Christmas dinner, but with mole. Look for Buñuelos (sweet tostada-like treat) and atole (hot, sweet corn-based drink) on chilly evenings. Bacalao (codfish dish), romeritos (a green leaf vegetable served with shrimp cakes and mole) and ponche navideño (sweet, hot fruit punch) are other Christmas delicacies. Rosca de reyes, a sweet round cake with candied fruit décor, the celebratory treat of Kings Day on January 6th, can show up in some bakeries around Christmastime too.
Festivities
Since Catholicism is the religion of 91% of Mexicans, Christmas is one of the most celebratory times of the year in Mexico. Las Posadas are celebrated December 16-24th, a reenactment of the Biblical Mary & Joseph's search for an Inn to stay and birth the baby Jesus. The celebration involves townspeople marching behind Mary and Joseph, possibly on a donkey, moving from home to home singing and trying to find a place to stay. They come to a home that accepts their entry, drinks are served, children attack piñatas and open presents. And this happens every night!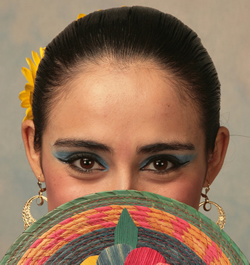 In the city center of most Mexican towns you can find traditional holiday lighting, large ornaments and poinsettias.
Depending on where you're at, there may be other celebrations observed by the indigenous cultures.
Friendly Faces
Mexican people are extremely friendly and helpful. Big cities or small towns, you can count on smiling faces.
Talk about getting 'more bang for your buck,' heading to Mexico this holiday season will allow you to experience a foreign culture, warm your bones, eat well and go for a swim.