The Best Things Happening in Mexico | November 2014
November probably boasts the best and most activities, festivals, cultural & culinary events and more available in Mexico in any one month. It took me a day to get all this information together. If you are lucky enough to get to Mexico this November--you must go to one of these...
Mazatlán Cultural Festival
Mazatlán, Sinaloa
October 9 to December 20
The Mazatlán Cultural Festival was created in 1993 and since then is celebrated every year with the participation of local, national artists and creators of world prestige. www.gomazatlan.com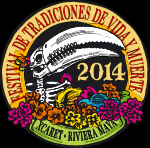 The Festival of Life and Death Traditions XCARET
Playa del Carmen, Quintana Roo
October 30 - November 2
The Xcaret Festival of Life and Death Traditions celebrates two holidays that honor passed loved ones: Dia de Muertos (Day of the Dead) and Hanal Pixan (Food of Souls), which is the Mayan version of Day of the Dead. This year is the 9th annual celebration and the colors of the cempasúchil flower represent the event. en.festivaldevidaymuerte.com
Día de Muertos
All of Mexico
October 31 - November 2
Dia de Los Muertos is a celebration of Mexico's dead, also known as Day of the Dead. Deceased loved ones are honored and celebrated during this fantastic and elaborate holiday.
20th Annual Festival de las Calaveras
Aguascalientes, Aguascalientes
October 31 - November 9
Also known as the Festival of Skulls, Festival de las Calaveras is one of the best Aguascalientes attractions. The entire City comes alive during the colorful celebration to honor those who have passed away. www.festivaldecalaveras.com.mx
Fiesta del Mar (SeaFest)
Puerto Vallarta, Jalisco
November
Events are held at the Marina Boardwalk on Banderas Bay and include jet ski racing, art exhibitions, beach games and a large boat show.
31st Annual LANGUAGE OF THE SOUL San Luis Obispo Poetry Festival
San Luis Potosi, San Luis Potosi
November 2nd, 14th 15th, and 16th
The 31th Annual San Luis Obispo Poetry Festival is funded in part by Cal Poly WriterSpeak, The Annual San Luis Obispo Poetry Festival /Corners of the Mouth, Poets and Writers Inc., through a major grant received from the James W. Irvine Foundation. http://www.languageofthesoul.org/slo_poetry/
14th Annual Rocky Point Rally
Rocky Point, Sonora
November 6 - 9
The greatest motorcycle rally south of the border takes place in Puerto Peñasco, Sonora (Rocky Point) Mexico! Enjoy four days of sun, fun, bikes, music and fiesta on the shores of the Sea of Cortez. Mexpro's Mike Mercer will again attend the event this year and report more to you on our blog. http://rockypointrally.com/
San Felipe Shrimp Festival
San Felipe, Baja
November 7 - 9
You don't want to miss the amazing shrimp dishes that are prepared at the opening of shrimp season. Along with cultural events, wine & Tequila tastings, you'll enjoy local art, performances, and live music. You won't want to miss this close-to-the-border event. sanfelipeshrimpfestival.com Read our article by Mexpro's Mike Mercer on the festival.
Mexican Folk Art Market
Rosarito, Baja
November 8 - 9
10am-7pm: Master artisans from all over Mexico plus traditional food, live music and folkloric dances take place at Castillos del Mar, Km 29.5 Free Road Tijuana-Ensenada. Free admission. Benito Del Aguila (664)123-7139, mexicanfolkartmartket@gmail.com
OHL Golf Classic at Mayakoba
Playa del Carmen, Quintana Roo
November 10 - 16
This tournament was the first PGA TOUR to take place outside of the United States or Canada. It is Mexico's only PGA TOUR and is considered one of the best. www.ohlclassic.com
59th Annual International Marlin & Sailfish Fishing Tournament
Puerto Vallarta, Jalisco
November 12 - 15
This annual event offers nearly $2000 in prizes! www.fishvallarta.com or www.visitpuertovallarta.com
20th Annual International Festival of Jazz & Blues
San Miguel de Allende, Guanajuato
November 12 - 16
The International Festival of Jazz & Blues in San Miguel de Allende is one of the longest running Jazz Festivals in Mexico and one of the most popular in Latin America. Besides the concerts, many free activities will also take place. www.sanmigueljazz.com.mx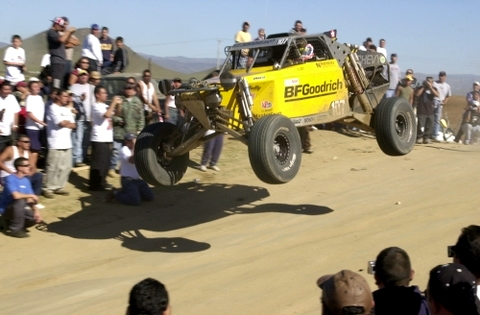 47th Tecate SCORE Baja 1000 - Off-Road Desert Race
Ensenada, Baja
November 12 - 16
One of the most popular and prestigious off-road races the world-over is the flagship event for SCORE International, and takes place along the rugged boundaries of the Baja penninsula. The Baja 1000 was founded by Mickey Thompson in 1973. One of the most popular Mexican events with around 200,000 in attendance. score-international.com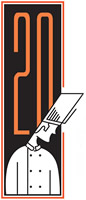 20th Festival Gourmet International
Puerto Vallarta, Jalisco
November 13 - 23
The Festival Gourmet International is one of the most important gastronomic festivals in Mexico, promoting Puerto Vallarta's vibrant and excellent restaurants on the world stage. Enjoy delicious cuisine from the best chefs in this area of Jalisco, during a spectacular 10-day event. www.festivalgourmet.com
13th Annual Feria Maestros del Arte
Chapala, Jalisco
November 14 - 16
Master artists travel from all over the country with their folk art, ranging from ceramics and woodcarvings to rugweaving and silver jewelry. Takes place at the Chapala Yacht Club. This year's theme is "Celebrating the Alebrije", where Alebrije are brightly colored folk art sculptures of fantastical creatures from Oaxaca. www.mexicoartshow.com
Festival de Internacional de Globo
Leon, Guanajuato
November 14 - 17
The Leon International hot air balloon festival lights up the skies above the city of Leon. The event also includes concerts, contests and fun for the whole family. www.festivaldelglobo.com.mx
Festival de Música de Morelia
Morelia, Michoacan
November 14 - 30
Musicians from around the world come to participate in Morelia's annual music festival. www.festivalmorelia.com.mx
Los Cabos Big Game Charter Boat Classic
Los Cabos, Baja
November 18 - 21
The angler entry is FREE to anyone fishing on a Los Cabos Charter Boat, $40,000 in total cash, plus lots of other great prizes! Los Cabos boasts world record sized tuna, wahoo, dorado and marlin, so it's worthwhile whether you win or not. www.marlinmag.com/los-cabos-charter-boat-classic
Dia de la Revolución
Celebrated throughout Mexico
November 20
Celebrations take place throughout Mexico on November 20, commemorating the anniversary of the start of the Mexican Revolution of 1910. The Mexican Revolution resulted in the overthrow of dictator José de la Cruz Porfirio Díaz Mori after 35 years of rule.
Festival de las Aves Toh 2013
Merida, Yucatán
November 21 - 23
The Yucatan Bird Festival "Toh" was created and is dedicated to the Turquoise-browed Motmot (Eumomota superciliosa), a bird species associated with Mayan archaeological sites. The bird-a-thon xoc ch'ich' ("bird count" in Mayan) takes place Merida and other Yucatan locations. www.festivalavesyucatan.com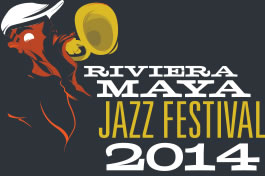 Riviera Maya Jazz Festival
Playa del Carmen, Riviera Maya
November 27 - 29
The jazz festival hosts International and Mexican performers. www.rivieramayajazzfestival.com
El Saber del Sabor
Oaxaca, Oaxaca
November 28 - December 2
The Oaxacan Culinary Festival is a celebration of the diverse cuisine of Oaxaca, beyond the seven moles. elsaberdelsaborfestivaloaxaca.com
Guadalajara International Book Fair
Guadalajara, Jalisco
November 29 - December 7
This is the largest Spanish language book festival in the world. More than 1500 editorial houses from 39 countries attend. This year Argentina is the featured guest. www.fil.com.mx
9th Annual Sabor a Cabo
Los Cabos, Baja
November 30 - December 6
The Flavors of Cabo Food and Wine Festival features some of the world's finest chefs. Wine and dine under the stars eating food from renowned chefs and wine from top wineries. http://saboracabo.mx/
Monarch Butterfly Migration
Mostly in Michoacan, Michoacan
November - March
Each year Monarch butterflies living East of the Rocky Mountains will migrate to Mexico to hibernate in oyamel fir trees, so they can survive the winter.