My Trip to Puerto Vallarta: Part 4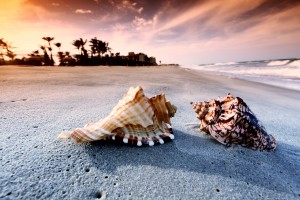 I don't really have any more sharable stories...yes U.S. Airways left me in an airport, ONCE again for several hours, but I will save my diatribe for some other time. What I did want to share is my final thoughts on Puerto Vallarta.
Easy to get to. Two and a half hour flight from Phoenix, small airport easy in easy out.
Friendly people, lots of English speakers. I am fluent in Spanish, and my wife gets by pretty well. But I believe that we would have had a great time and not needed to speak Spanish at all.
Lots of Canadian and American influence in the area.
Safe! My wife and I went all over the city by foot and by bus. We even missed the bus one night, as were out quite late. However, at no time did I feel unsafe or uncomfortable.
If you have ever considered going to Puerto Vallarta, I encourage it. It was a great little city with much to do and much to see. If you have been to Puerto Vallarta, well then you know what I am talking about!