Mexpro.com October Newsletter
Mexico's Independence day is celebrated as September 16, 1810, although their Declaration of Independence would not occur until September 28, 1821, after many years of war. Revolutions are dangerous, and there had been several failed attempts that had been harshly punished. Another conspiracy had been hatched by Miguel Hidalgo, Ignacio Allende, Miguel Dominguez, Juan Aldama and others. Unfortunately their plan had been found out, and it appeared that it would yet be another failed attempt. However, Hidalgo a priest, took to the pulpit on September 16th and announced that he would be taking up arms against the Spanish and invited all to join him in the cause. This speech is known as ""El Grito de Dolores."
Hidalgo and Allende won several important battles early on but were later defeated at the Battle of Calderon Bridge. Both were put to death, which could have been the end of the rebellion; however, several influential leaders carried the banner of independence including Jose Maria Morelos, Vicente Guerrero, and Guadalupe Victoria. Finally in September of 1821 the Mexican forces were ultimately victorious.
This holiday celebration begins on September 15th in Mexico, when the President of Mexico, recites the "Grito de Dolores" in the Zocalo (Mexico City's Main Square) and Rings the same bell that was rung by Hidalgo. On the 16th there are many parades, dances, and other festivities. Below is a quick YouTube clip of the current president on September 15th, 2013.
https://www.youtube.com/watch?v=uR8X3gVD9Ek
Asi que para todos los paisanos,
FELIZ DIA DE INDEPENDENCIA DE MEXPRO.com!
If you plan to go to Mexico, don't forget to get Mexico insurance before you go. It is required and your US policy will not be accepted by Mexican authorities in the event of an accident.With your driver's license and insurance card in-hand you can purchase in less than 10-minutes. Don't wait, start here!
If you have any questions about Mexico Insurance, please contact us today at 877-607-2346.
Sincerely,
The Mexpro.com Team
www.Mexpro.com
Mexpro.com is not only provides competitive prices, but also offers quality coverage from A-Rated insurers.

Call us now at: 877-607-2346!
Check out what's happening at our Blog
Driving to Mexico Links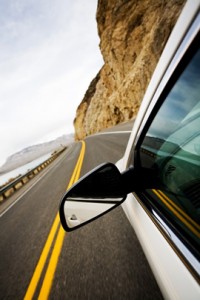 Do you have a home in Mexico?
Have you looked at your Mexico Homeowner's policy? Can you understand it? Is it even in English? What is the coverage like, is it like you US policy? If its not with Mexpro, the answers to all of these questions are probably, no! Kind of an issue. Trust me, Mexico Homeowner's policies are traditionally not the same as US policies. This creates a difference in expectation. Just because you think something is covered doesn't mean that it is.
Mexpro's Mexico Homeowner's program is a US style policy, is in English, and has us Style coverage options. Getting a policy is simple. You can get a quote online and purchase or call. Regardless, we are here to help!
Give us a try, visit our Mexico Homeowner's Insurance page today!