Mexpro.com CEO Updates article on Purchasing Insurance for Mexico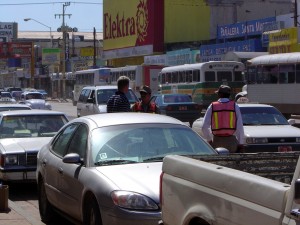 Mexpro.com CEO, Jim Labelle, has updated his article "Purchasing Insurance for Mexico" to include new updates to Mexico Liability Insurance requirements.
In 2013, the potential damage limits for a negligent accident causing a fatality have increased substantially.
Prior to 2013, liability limits and claims exceeding $ 100,000 were quite rare. However, in 2013 the Mexican Government has increased the potential award limit for damages for negligent death from 750 days multiplied by the daily minimum wage (approximately $ 50,000 US) to 5,000 days (approximately $300,000 US) in most Mexican states.
Purchasers of Mexico Auto Liability insurance are now advised to use the same level of care when choosing liability limits as they do in the USA or Canada, as potential damage awards for causing a negligent are now similar in the USA, Canada, and Mexico.
Keep in mind that the liability insurance you purchase from a Mexican insurer will not respond to claims or suits brought against you in the United States or Canada for an "incident" which occurred in Mexico. All liability claims under a Mexican insurance policy must be brought and adjudicated in Mexico for coverage to respond.