Mexico Vacation Rental Companies Optimistic For New President, Future of Tourism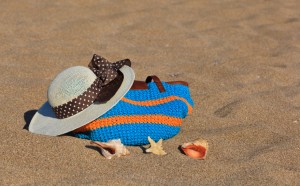 Scottsdale, Az. (PRWEB) July 02, 2012
The people of Mexico awoke this morning to a newly elected president, while vacation rental companies and Mexico tourism promoters in the US welcomed the news with anticipation and optimism. Enrique Pena Nieto was confirmed today as the winner of the 2012 Mexico presidential election. The 45-year-old Nieto represents the Institutional Revolutionary Party (PRI). The PRI governed Mexico for 71 years until losing power in 2000. The moderately conservative National Action Party (PAN) had been the ruling party of Mexico for the last 12 years.
After several years of seeing travel to Mexico come under scrutiny in the wake of lurid and unflattering headlines, US vacation rental company owners expressed their confidence in the future of travel to Mexico, and look forward to continuing the promotion of tourism and travel to Mexico by US visitors.
Steve Schwab, president and CEO of Seaside Reservations in Scottsdale Arizona expressed his interest in the new administration. "We have always maintained a strong and positive working relationship with the Mexico Board of Tourism" Schwab said. "As Mexico inaugurates their new president, we look forward to continuing to build our relationship with the people of Mexico, promoting tourism and all of the positive things Mexico has to offer, as it continues to be the top choice for people seeking the best place to go for their vacation."
Incoming president Nieto has articulated his support for promoting tourism to Mexico and continuing to build relationships with US companies whose interests include providing vacation rentals in Puerto Peñasco, Puerto Vallarta, San Carlos and several coastal vacation destinations throughout Mexico. President Nieto promised to create (through development banks) a fund to support the modernization of tourism infrastructure and momentum for the creation of new tourist destinations in Mexico.
---