Mexico Road Safety: Part II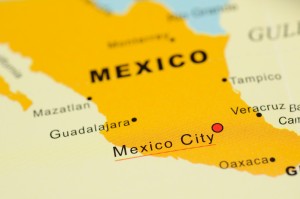 By Dorothy Bell
Road Reports
Bill and I have given daily thought on how we should advise people regarding road travel and safety in Mexico. Let me begin by saying while we know a great deal about driving in Mexico, the highway system, rules of the road etc., we are NOT experts in law enforcement. If you think we can guarantee safety, protect you and your loved ones from anything hazardous on the road…well you've come to the wrong people. We can't do that in Canada, the US or Mexico.
We do however have common sense and with our Mexican driving experience, can tell you when we think something is fishy….not quite right….altogether wrong.
If you have traveled before to Mexico, then likely you will not see anything different than your previous visits. We have traveled thousands of kilometers this summer and did not see anything untoward. We go out at night to restaurants and bars, but as always, stick to the more savory side of town.
We have talked to senior Mexican authorities, those involved in the tourist sector, hotel and RV Parks as well as gas station attendants and friends and family. Everyone has uneasy and trepidation feelings. We are definitely NOT saying no problema…..we are saying WE HAVE HAD NO PROBLEMS.
Here is my unabashed, take it or leave it assessment on what is going on in Mexico:
Mexico is going through some radical social changes
There is indeed a drug war
There are car hijackings
People are getting killed
It is highly unlikely that you will personally experience any of the above
Mexico is going through some radical social changes
Mexico has been a devout Catholic country for centuries. Things are changing rapidly, and within one generation. I have many friends who come from families of 12 or more and who themselves only have one or two children. We laugh and say that their parents didn't have TV.
In Mexico City, the capital leads the country on social and law reform. Abortions and same sex marriage have all been liberalized within the last 5 years. In other words, I believe many Mexicans (good or bad) have strayed from their strong religious roots with ties to family and society. There has been a tremendous upheaval of what was once considered normal societal conventions.
Living next to the most powerful and rich nation in the world is tough. Many Mexicans have traveled North in search of a better life and are willing to work illegally at almost any job to put food on the table and to reach for the American dream. Other Mexicans have opted for illegal activities in Mexico including drugs and drug related crime. It is hard to pass up an illegal act when you desperately need money to feed a family or deal with a sick relative. To paraphrase a drug gang's recruitment billboard, "Are you tired of eating rice and beans? Come join us."
...stay tuned for Part III