Mexico Recreational Vehicle Caravans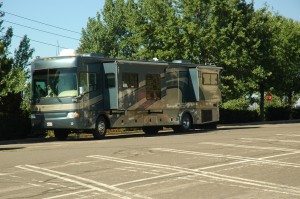 Traveling by RV in Mexico
Mexico is a land with diverse beauty, many rich flavors, considerable archeological significance and countless incredible vacation opportunities. Choosing to travel by RV is an excellent way to bring along many of the comforts of home, such as having your own kitchen, living room, bath and bed, while enjoying the many wonders of Mexico.
RV Caravan Camaraderie
Traveling with a group of like-minded recreational vehicle enthusiasts provides excellent opportunities for a special kind of camaraderie. Sharing memorable experiences with new friends, as you travel to scenic and memorable destinations throughout Mexico, in the comfort of your own RV, can be a great way to spend your next vacation.
Safety in numbers
Traveling with an RV group can not only be a lot of fun, but also offers greater security. RV caravans often will travel with their own mechanic, or along with a repair truck from Mexico's Green Angels. Additionally, thieves and burglars tend to pick the easiest targets they can find, so traveling in a group is a great way to help protect you and your travel companions from crime.
Join a Mexico RV Caravan
There are many different RV caravans that travel inside Mexico, a few you might want to consider are: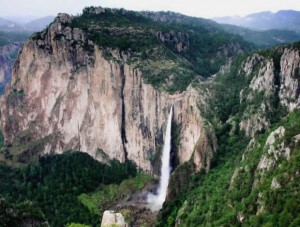 Adventure Caravans are providers of escorted RV tours in Mexico, including trips that wind down through the Baja Peninsula, visit world famous Copper Canyon, or travel along the archeologically rich Emerald Coast of the Yucatan.
Fantasy RV Tours offers Mexico RV caravans to several tourist favorites, including trips to Rocky Point (Puerto Peñasco), Mexico's Copper Canyon and Baja whale watching adventures.
Vagabundos Del Mar has a Travel Buddies Calendar that allows the members of their RV Travel Club, to coordinate their travel dates with those of other members, so they can setup their own travel groups to destinations all over Mexico.