Real Estate: Marina Vallarta, Punta de Mita Mexico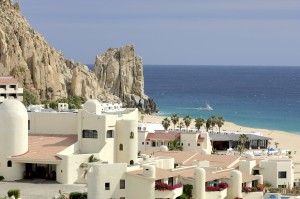 By: Charles Sipe, Mexico Real Estate Investment
With its moderate tropical climate and more than 40 different local beaches, the Puerto Vallarta area of Mexico has become one of the top destinations for American and Canadian retirees and tourists seeking the laidback beach lifestyle.
Known as the Friendliest City on Earth, since the 1990s, the Puerto Vallarta area has become one of the fastest growing regions in the Americas. Recently, expanded development has extended to areas just north of Puerto Vallarta, which offer both the benefits of proximity to the popular resort destination but offer substantial attractions of their own and diversity of price ranges to suit any budget.
Marina Vallarta
Just a short 15-20 minute drive from downtown Puerto Vallarta, Marina Vallarta offers an affordable and amenity-rich marina lifestyle. In recent years, the area has seen a growth in the number of American and Canadian residents.
With luxury shops, fine dining, a golf course, and malls all within easy walking distance, Marina Vallarta offers an ideal lifestyle for retirees. Both tourists and residents boast that the area offers the best views of the mountains and ocean in Puerto Vallarta and the El Faro Lighthouse is a popular local hang out.
The global recession has created a drop in housing prices in this area, making buying a home in Marina Vallarta (which is technically considered part of Puerto Vallarta) very affordable. Prices range from under $200K for an oceanview or golf course condo to just under $500K for homes with 3500 or more square footage in gated communities.
Punta de Mita
Offering world class, luxury amenities set in a tropical bay setting, Punta de Mita is fast becoming a popular destination for wealthy jetsetters.
Located in the northern peninsula of the Bay of Banderas just 40 minutes north of Puerto Vallarta, Punta de Mita features a Jack Nicklaus signature golf course, Four Seasons hotel, lush jungles and beautiful white sandy beaches. Originally a quaint fishing village, Punta de Mita today is a quiet but amenity rich oasis for ex-pats and tourists seeking luxury and an unparalleled level of service.
An abundance of outdoor activities are available - from watersports (like surfing, fishing and snorkeling) to mountain biking, hiking and horse back riding. Most recently, zip line tours have been added.
Shopaholics can find handcrafted treasures from all over the world in Punta de Mita's village shops and art galleries. Seafood aficionados will love dining in Punta de Mita's restaurants which offer Mexican, Mediterranean and European fine dining fare. While dining options are limited, what's available is top notch.
Punta de Mita's housing values have demonstrated some of the highest growth in the Puerto Vallarta region in recent years and many expect prices to grow as the area becomes more widely known. Price ranges start at around $700K for golf course condos and townhomes and $1.5 million small casas/villas to just under $20 million for larger estates.