Mexico Motorcycling Rocky Point Rally
14th Annual Rocky Point Rally
2014 Rocky Point Rally Charitable Event
There is a $15 (U.S. Dollars) per person registration fee, with the proceeds going to a number of worthwhile charitable organizations, serving both the Puerto Peñasco and Sonoyta communities, including:
José Dávalos Valdivia Casa Hogar, Home for the Elderly
La Montañoa School for Children with Special Needs
Municipal Integral Family Development Services of Puerto Peñasco and Sonoyta
Puerto Peñasco chapter of the George Papanicolaou Cancer Treatment and Prevention Group
Puerto Peñasco Delegation of the Mexican Red Cross
Puerto Peñasco Fire Department
Passport Required
You'll need to present a valid passport book, a passport card or green card to get back into the U.S. If you don't already have a passport book, or card, the routine processing time to get one is typically 28 to 42 days, but the Department of State also offers an expedited service, which speeds the process to 3 weeks.
Getting to the Rocky Point Rally
To get to Rocky Point, the border crossing between Lukeville, Arizona, and Sonoyta, Sonora, is recommended. It is also best to stick to the main roads, and travel only during daylight hours. Last year, I was spotting plenty of rally riders heading south along Arizona State Route 85, from Gila Bend, down to Lukeville. As well as all along Mexican Federal Highway 8, which runs from the border crossing at Sonoyta, all the way down to Puerto Peñasco (Rocky Point).
Stuff to Leave at Home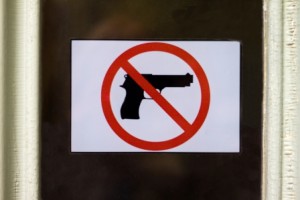 There are a number of items that are prohibited from entering Mexico, and you'll want to be sure not to bring any of them with you to the border crossing. Bringing guns, ammunition or knives into Mexico is illegal. Even a single bullet or a tiny pocket knife, can land you with mandatory jail time, so you'll want to make sure you are not carrying any prohibited or illegal items, when you head for the border.
Motorcycle Laws in Sonora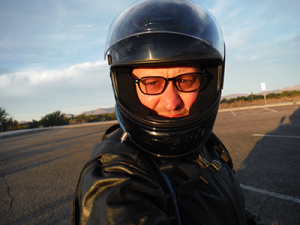 The Mexican state of Sonora transit law requires all motorcycle drivers and passengers, to wear protective helmets, with either a face shield, or proper eye protection. Motorcycles are required to stay to right side of the road, unless they are passing another vehicle, and two motorcycles sharing the same lane, is not permitted.
Purchase Insurance for Mexico

I personally would never take a ride into Mexico, without first purchasing Mexican Motorcycle Insurance for my bike, and Travel Medical Insurance for me and my passenger, and neither should you.