Hurricane Season is Here. Is Your Home in Mexico Properly Insured?
Mexpro's New Mexico Homeowner's Insurance is Here!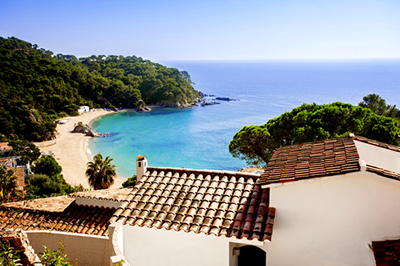 Hurricane season began June 1st and if you need to insure your home or condo, Mexpro has a new home/condo insurance program that was created just for you.
Mexpro has partnered with one of Mexico's premier insurers to custom build a unique Mexico homeowners insurance program to serve the needs of foreigners who own single family homes or condominiums in Mexico.
Only the Best for Our Customers

Mexpro's Mexico homeowners insurance program is underwritten by Grupo Nacional Provincial (GNP) S.A.B., one of the largest and most prestigious insurance companies in Mexico. Mexpro wants our customers to have the confidence of knowing the insurance company they work with is reputable and dependable, so we carefully vet who we work with, and only represent the best insurance carriers available.
A.M. Best, the insurance industry's most recognized source for insurer financial strength ratings, has assigned Grupo Nacional Provincial S.A.B. an "Excellent" rating.
Our Coverage is Designed to Fit Your Needs
We provide coverage for:
dwellings that are used as primary residences
seasonal/secondary homes
full time rentals
and, short term vacation rentals.
Our policies cover reconstruction costs all the way up to $1 million US. Whether your home is large or small, our coverage limit options will fit your needs.
We Make It Easy to Quote & Buy Online
We know you have important things to do, so we've automated and streamlined our quoting process, allowing you to call us at 855-MexPro1 and get coverage in a matter of minutes.
Or, you can self-serve your coverage through Mexpro's secure, state of the art quote application. Just enter your information, choose the coverage you desire, review your policy and purchase.
Always in English, Available in Spanish
Get your online quote in English or Spanish, just click the flag in the upper right hand corner of our online quote form to choose your language. Our bilingual agents are also available if you choose to quote and purchase over the phone.

All policy documents are provided in both English and Spanish. And, if a loss does happen, you will be provided a bilingual claims adjustor.
Confused about dollar to peso conversions? No problem, insured sums, deductibles, and premiums are given in U.S. Dollars.
Need More Help? Our Agents Are Standing By
If you have questions about getting a quote, buying, or understanding your coverage, Mexpro's team of experienced, professional agents are committed to helping customers properly protect their investments. Call us at 855-MexPro1, chat with us on our website or email us.
It's A No-Brainer
Hurricane season is here. Don't wait for a moratorium to properly insure your home in Mexico. Make sure you are properly covered for any misfortune. Mexpro is here to help!