What's Going on in Mexico...January 2015
Don't think the fun is over just because Christmas is out of the way. The Christmas festivities continue through January 6th in Mexico (Kings Day or Día de Reyes). And, there are so many events this January in Mexico that you can probably make it to one no matter where you visit. Enjoy Mexico's warm climate and stay entertained at these local celebrations.
January Events/Festivals/Fiestas in Mexico
New Year's Day
All of Mexico
January 1
New Year's Day is generally a quiet day in Mexico, as New Year's Eve is celebrated in Mexico similar to the US. Most businesses are closed but tourist attractions should be open, but be sure to check before you go.
Los parachicos en la fiesta tradicional de enero de Chiapa de Corzo
Chiapa de Corzo, Chiapas
January 4 - 23
Also known as Fiesta de Enero (January Party) this festival is marked by colorful outfits and masks worn by dancers and in street processions. The festival celebrates three religious feasts: the Black Christ of Esquipulas, San Antonio Abad and San Sebastian. UNESCO declared the Dance of the Parachicos the Intangible Cultural Heritage of Humanity. Many celebrations and events take place. http://www.chiapadecorzo.com.mx/los-parachicos/
Merida International Arts Festival
Merida, Yucatan
January 5 - 31
Merida International Arts Festival features cultural events, concerts, as well as art. http://www.merida.gob.mx/cultura/contenido/festival.html
Día de Reyes
All of Mexico
January 6
This day marks the end of the Christmas holidays in Mexico. Children are given gifts on Día de Reyes to celebrate the gifts given by the three Kings. A sweet bread called "Rosca de Reyes" is often eaten during the observance of this day.
2014 BPM Festival
Playa del Carmen, Quintana Roo
January 9 - 18
The BPM music festival is a ten-day celebration of music, showcasing the world's top DJs--for underground dance music aficionados. Enjoy the beauty of Mexico's Yucatan Peninsula and dance around-the-clock. http://bpm.wantickets.com/Events/163017/THE-BPM-FESTIVAL-2015/
Festival Sayulita 2015
Sayulita, Nayarit
January 14 - 18
This second annual Festival Sayulita is for lovers of Mexico, Film, Food, Drink, Music and Surf. The film festival includes includes food and spirit pairings, tastings, beach-front film venues, private screenings, lecture series and live music. The coastal village of Sayulita provides a scenic, bohemian setting for the festival. http://www.festivalsayulita.com/
Feria Estatal de Leon
Leon, Guanajuato,
January 14 to February 8
The Leon State Fair hosts concerts, exhibits and fair rides. http://ferialeon.org/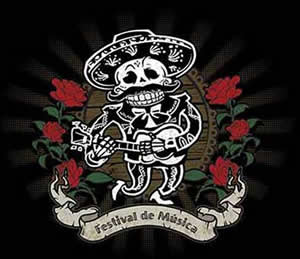 Todos Santos Music Festival
Todos Santos, Baja California Sur
January 15 - 24
The Todos Santos Music Festival, created by R.E.M.'s Peter Buck, is held at The Hotel California and Town Plaza. This year's concert fundraising will be used to aid in recovery and reconstruction from this year's destructive hurricanes. A portion of the revenue will be made available immediately for ongoing urgent relief efforts. http://todossantosmusicfestival.com/
Grey Whale Festival
Puerto San Carlos , Baja California Sur
January 15 - 31
Learn about the grey whales that mate and breed in the oceans of Baja California Sur or go on a whale watching tour.
Fiesta de San Antonio de Abad
All of Mexico
January 17
San Antonio de Abad (Saint Anthony Abbot) is the patron saint of the animal kingdom. On this feast day animals are adorned with ribbon and flowers blessed in local churches.
Fiesta de Santa Prisca
Taxco, Guerrero
January 17 - 18
The Feast Day of Santa Prisca celebrates Taxco's patron saint. Dancing, fireworks and more will take place during this annual event.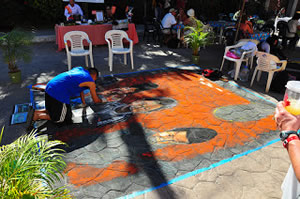 Bucerías Street Festival
Bucerias, Nayarit
January 23 -25
The festival's three main/simultaneous events include the Taste of Riviera Nayarit, Handcrafts Fair and the Chalk Walk. The Taste of Riviera Nayarit is a gastronomic fair with participants from the best local restaurants. Local artists will showcase hand made items at the Handcrafts Fair. At the "Chalk Walk" chalk artists, the world over, create pieces on the city streets. http://blog.rivieranayarit.com/2013/01/riviera-nayarit-is-ready-for-street.html
Festival Alfonso Ortiz Tirado
Alamos, Sonora
January 23 - 31
Alfonso Ortiz Tirado was a doctor, singer and philanthropist from Alamos and is celebrated in this annual cultural event. Opera and chamber music are the main themes of the festival though other music and art forms are presented. One of northern Mexico's most important cultural events, this festival draws as many as 100,000 attendees from around the world. http://www.festivalortiztirado.gob.mx/
4th Annual Taste of La Cruz
Bucerias, Nayarit
January 24
Taste of La Cruz features top restaurants of the area. More than 80 local artisans, craftsmen and purveyors offer regional art, clothing and food. 3 p.m. - 7 p.m. $150 pesos/person (includes 1 free drink). Don't miss this amazing event! http://www.tasteoflacruz.com/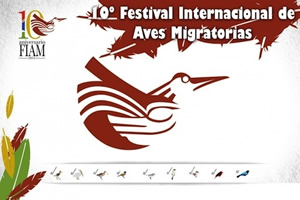 10th Annual International Migratory Bird Festival
San Blas, Nayarit
January 26 - February 2
The state of Nayarit is a bird watchers paradise, with 546 species of birds, of which 428 are endemic. Bird watching tours, conferences, seminars, workshops are combined with artistic and cultural activities. The festival theme is environmental consciousness. http://jaltembabaylife.com/blog/2014/01/10th-international-migratory-bird-festival-in-san-blas/
If you have an event you would like to post to our monthly events page, please contact us.
---