Mexico Expat Business Opportunities
Mexico is a land of many business opportunities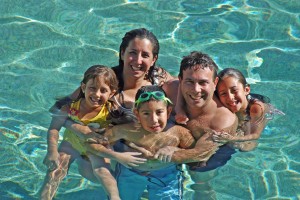 Today, nearly a million North American expats (expatriates) are living in Mexico. While the majority of expats moving to Mexico are retirees, there are a growing number that are instead relocating to conduct business. It is not unheard of for whole families, including: mom, dad, the kids, and the family pets, to relocate to Mexico.
For many, Mexico offers a more affordable cost of living, without having to drastically reduce one's standard of living. As Mexico continues the process of economic recovery, many are finding all kinds of worthwhile business venture opportunities. Many U.S. businesses are also realizing that there are certain advantages to moving their overseas manufacturing facilities from other parts of the world, to our neighbor Mexico.
Lots of expats are making a living in Mexico
Some are giving up their corporate parking space, and instead using a high speed internet connection, to telecommute for work. With comparatively low property costs and so many expats headed to Mexico, getting involved in Real Estate sales in Mexico might be the job opportunity some are looking for. Others may decide to put to use their own experiences and accumulated knowledge of Mexico into helping others find their way around, by offering tour services. Some expats have found their own perfect spot in Mexico and have opened up bed and breakfast operations. Another popular start-up opportunity for expats in Mexico, is the internet café and coffee shop type of business that has become so popular all around the world. Some have found they can make extra money in Mexico by teaching English, in either a classroom setting, or by offering private lessons. And, of course, with so many beautiful beaches in Mexico, being fit is something that many are willing to pay for, so opening a gym, or a health and fitness club, could be another great business opportunity inside Mexico. Some might consider working for, or possibly even starting up their own English language community newspaper in one of the many expat filled communities located throughout Mexico.
Research, proper planning, and hard work are required
While the differences are not out of this world, Mexico is still a very large and unique country. As you travel from state to state, you will often find business cultures and etiquetes that differ from region to region; much like they do in different locations around the U.S. Be sure you fully understand the laws that govern conducting business in Mexico before making any large investments. Try to be patient and understand that some things simply move a little slower in Mexico, than most Americans and Canadians might be used to. Relocating to a different country is a process that can take a considerable amount of planning and effort. If you are considering a start-up business in Mexico, be sure to do plenty of your own research before deciding to set up shop "south of the border".