Cell Phone Registration Deadline in Mexico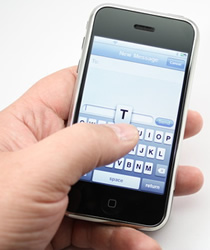 March 31, 2010--In April of 2009, Mexico's lawmakers passed a decree requiring all pre-paid cell phones in Mexico be registered by April 10, 2010 - or face being cut-off from their network.
On March 12, 2010 Mexico's cell phone operators wrote to the Secretary of Transport and Communications, asking for an extension to the deadline for "technical" reasons related to cutting-off up to forty million still-unregistered cell phones in one swoop. The prospect of cutting-off that many mobile phone lines, could create real and significant damage to the country's economy; between 200 and 500 million pesos (US$16-39 million) per day. Consequently, the lower House of Congress rushed through a Bill, as requested by the companies, extending the registration deadline date by another twelve months, to April 10, 2011.
The Bill has not yet passed the upper House of Senators, and must do so before it can become law. Some are expressing strong rejections to the extension date being granted.
The upcoming Easter holiday means that the Senate won't properly debate and vote on the matter until after the recess. Senators could let the matter draw out to the last minute, if for no other reason than for political posturing.
The proposed extension will likely pass into law before the current deadline. Some of Mexico's most influential business moguls stand to take a 30-40% drop in sales income if the telephone companies are told to shut down the approximately forty million customer mobile accounts.
There is a saying locally, that in Mexico no pasa nada hasta que pase. The cell phone registration decree passed in April last year is being faithful to that particular tenet.