Mexico is the Best Place to Retire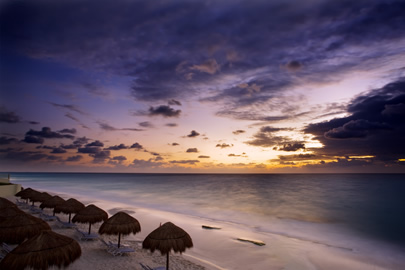 Mexico is a popular retirement location for Americans, Canadians and increasingly for Europeans, for a number of reasons. Most choose to settle in San Miguel de Allende, Mazatlan, Oaxaca, Guadalajara or Lake Chapala, though a number reside in villages throughout Mexico.
Americans and Canadians like Mexico because it is a reasonable distance to drive and still close to home. For the most part, good roads and highways exist in Mexico. It is modern in the sense that phones, cell phones and the Internet are very accessible and the infrastructure is continually improving.
The climate in many places in Mexico is temperate and comfortable. Mexico is littered with beaches and the climate make it possible to participate in many outdoor activities like fishing, surfing, swimming, hiking, diving, snorkeling, horseback riding, rock climbing, beach combing and much more year-round.
The climate allows for a large variety of fresh fruits and vegetables year-round. Many preservatives, chemicals and antibiotics are not afforded in Mexico, which means the food is generally much healthier. Outdoor markets are available in nearly every city and village, providing the opportunity to buy locally.
Mexico holds a vast and varied culture: delightful food, friendly peoples, stunning architecture, history and art. The people of Mexico are very social and friendly. Cities, towns and villages have many community events, festivals and parties celebrating various religious and other occasions.
The people of Mexico are generally more relaxed than their northern neighbors, choosing to focus on the present, time with family and friends, their mostly Catholic religion, rather than on the future. They are warm, amicable and generous making it easy for one to transition to living there.
Mexico offers a great variety of landscapes from dry deserts on sunny beaches to lush jungles and rolling mountains.
The cost of living is generally much less than in the US or Canada, offering low cost housing, healthcare and services.
For all these reasons and more, Mexico is the best place to retire in Mexico!
To learn more about living in Mexico check out www.residemexico.com.