Mexican Holiday Celebrates Mothers
How Mother's Day Began in Mexico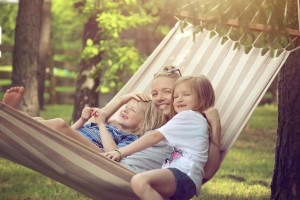 Día de la Madre (Mother's Day) was first officially celebrated in Mexico on May 10, 1922. Editor, Rafael Alducin, published an editorial in Mexico City's Excelsior newspaper declaring that each year the 10th of May should be dedicated for children to celebrate in life or for remembrance of those who brought them into being.
Mother's Day was signed into law by the U.S. Congress and then officially proclaimed by President Woodrow Wilson in 1914. It had migrated across the border, and some areas of Mexico had already been celebrating Mother's day. However, the U.S. celebrates Mother's Day on the second Sunday of May, while Mexico always observes the holiday on May 10th.
Celebrating Mother's Day in Mexico
On Mother's Day in Mexico, during the wee hours of the morning, the traditional holiday song Las Mañanitas is traditionally serenaded to waking mothers by their loved ones. While Mother's day is not an official public holiday in Mexico, it is still widely celebrated by many all over the country, and it is not uncommon for public offices to close their doors a little early to allow employees to spend some quality time with their moms.
With over 90% of Mexico's population being Catholic, Mother's Day celebrations are also held to honor the Virgin Mary, the mother of Jesus. Schools in Mexico commonly hold festivals that focus on students honoring their mothers. Otherwise, Mother's day in Mexico is celebrated much the same as it is in the U.S. and many other parts of the world, with greeting cards, flowers, homemade gifts, store-bought presents and, a meal out on the town—all commonly bestowed to honor mothers. This year the Mother's Day holidays happen to be falling side-by-side, on Saturday May 10th (Mexico) and Sunday May 11th (U.S.), making it a Mother's Weekend! ¡Besos para mamá(kisses for mom)!