Mexican Auto Insurance: Rosarito Beach for the Holidays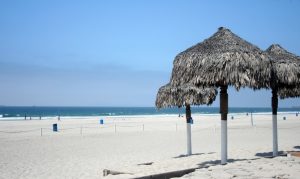 Playa de Rosarito
The Mexican auto insurance professionals at Mexpro.com have a recommendation for the Holidays...Rosarito Beach. Located just a short 20 miles from the U.S. border with California Playa de Rosarito offers four miles of white, sandy beaches and so much more!
Playa de Rosarito, Rosarito Beach, was first inhabited by the Kumiai Indians, who called it "Uacatucay" meaning "the big house". In the 1920's the first highway was built linking San Diego to Rosarito. Easy access and prohibition in the U.S. encouraged travel there. A glamorous hotel and casino soon took the place of the little fishing huts that had previously dominated the village, and it's grown as a tourist destination since then.
Until December 1, 1995 Rosarito Beach was considered one of Tijuana's suburbs. But on that date, it was officially incorporated and became the city of Rosarito.
Rosarito has tons of activities to keep you busy during your stay there. Shopping, surfing, ATV riding, horse back riding, bicycling, beach volleyball, wine tours and tasting, whale watching, fishing and golf offer more than enough action and entertainment.
Shopping:
Rosarito has nearly 500 souvenir shops, so save your Christmas shopping for when you get there.
Avenida Revolucion offers eight blocks of shopping and over 150 shops. You can purchase almost anything Mexican hand-made at bargain prices, including: sterling silver jewelry, leather goods, baskets, pottery, blankets and more. You can use U.S. dollars to purchase, making it very convenient.
Plaza Rio is a shopping center with several boutiques, leather goods and electronics shops. Items bought here can be purchased duty-free.
Plaza Zapato meaning "Shoe Shop" is a two-story mall offering half-price deals on a large array of shoes and boots. You can't beat that!
The local market Mercado Hidalgo offers all sorts of Mexican cooking utensils, Aztec grains and a variety of chilies, spices, Mexican candies and much more.
Fishing & Eating:
Puerto Nuevo (Newport) is a fishing village located only 15 miles south of Rosarito. The lobster from Puerto Nuevo is famous and is served there, as well as in numerous restaurants in Rosarito.
Events/Activities:
Each year Rosarito hosts around 30 sporting/tourist events. These include the annual Rosarito-Ensenada bike ride, which has drawn nearly 20,000 riders in past years. In addition you can find ATV competitions that take place at local dunes, beach volleyball tournaments, biathlons, triathlons, and 5 and 10 K runs.
Nochebuena (ChristmasEve) - December 24
Nochebuena celebrates the eve of the nativity of Jesus. Tamales and atole or champurrado are the traditional food served for this holiday.
Other Holiday Celebrations Include:
Navidad (Christmas) - December 25
Los Santos Inocentes (Day of the Holy Innocents) - December 28
Año Nuevo (New Years Day) - January 1
Dia de los Santos Reyes (Day of the Holy Kings - three wise men) - January 6
No matter what time of year you visit Rosarito; you're sure to have a great visit. Yet, the holiday season is one of the most festive and jovial times to enjoy this quaint town by the sea.
Don't forget your Mexican auto insurance offered by the professionals at Mexpro.com. Purchase and print online just minutes before you drive south!