Mark Healey Wins Big Wave Surfing in Baja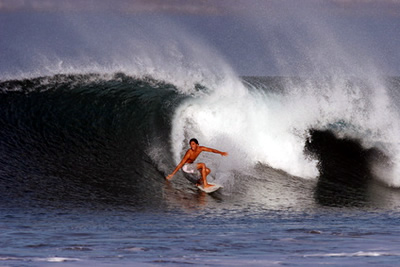 Tom Healy came out the winner at this year's Todos Santos Big Wave Event in Baja. Taking place on the island of Todos Santos, off the shore of Ensenada, at the "Killer's" break, the competition was paddle-in in 18-20 foot swells. The last event on the "Big Wave Tour", the Big Wave Event took place on February 28th. The Big Wave Tour features the 24 best surfers in the world.
A major sponsor pulled outthe week before the Big Wave Event, but surfers wanted to do the competition even with no prize money awarded.