March 2014 Festivals and Events
There's always a lot going on in Mexico in March because so many Spring breakers choose to go there for the great, warm weather, the soft white beaches and the great prices. This year, though, there are many great festivals and events happening -- hopefully, concurrent with your visit there!
Zihuatanejo International Guitar Festival
Zihuatanejo, Guerrero
March 2 - 9
Celebrating it's 10th year the non-profit, community funded International festival brings guitarists from all over the world to play in this celebration. This year cultural events, gala concerts, children's workshops and international promotional trips will take place as part of the 10 year anniversary. www.zihuafest.info
Vallarta Bird Festival
Puerto Vallarta, Jalisco
March 6 - 9
Hosted by the Vallarta Bird Conservancy the event includes four days of birding and natures walks with expert guides in unique habitats in the Banderas Bay region (with over 300 species). There will also be lectures from local and international authorities on many bird related topics. www.vallartabirdfestival.org
Noche de Brujas (Night Of The Witches)
Catemaco, Veracruz
March 7
Noche De Brujas (Night Of The Witches)

Noche de Brujas is a mass ceremony that cleanses all last year's negativity. Witches, shamans and healers and anyone else come to Catemaco, Mexico's town of witchcraft. Read more about Noche de Brujas »
Cancun-Riviera Maya Food and Wine Festival
Cancun and Riviera Maya, Quintana Roo
March 13-16
Enjoy this gourmet food and wine festival on the beaches of Cancun and the Riviera Maya. www.crmfest.com
Tianguis Turistico
Puebla, Puebla
March 17 - 20
Tianguis Turistico, Mexico's largest annual travel trade show, takes place in a different Mexican locale every year to promote new travel destinations. The objective of this event is to encourage the promotion and marketing of Mexico tourism and services www.tianguisturisticomexico.com.mx
22nd Regatta Internacional Bahia de Banderas (Banderas Bay Regatta)
Nuevo Vallarta, Nayarit
March 19 - 23
The Banderas Bay Regatta, a non-profit event hosted by the Vallarta Yacht Club, is a boating competition all classes of cruising and race boats in Vallarta, Mexico. www.banderasbayregatta.com
15th Cumbre Tajín
Tajin, Veracruz
March 20-24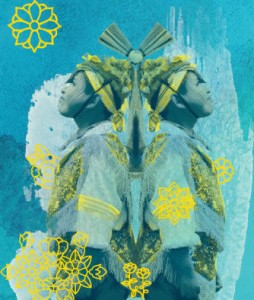 Cumbre Tají a celebration of the Totonacan culture of Veracruz and on improving as individuals and as a community. The annual event takes place during the spring equinox and has concerts, workshops, art and local cuisine, and a night-time show at the Tajin archaeological site. cumbretajin.com
Natalicio de Benito Juarez (Birthday of Benito Juarez)
Nationwide
San Pablo Guelatao, Oaxaca
March 21
Benito Juarez was one of Mexico's most famed leaders, called the "Mexican Abraham Lincoln". He was Mexico's only indigenous native president. His birthday is a national holiday. The holiday is especially celebrated in his birthplace San Pablo Guelatao, Oaxaca.
Spring Equinox
Chichen Itza, Yucatan
March 21

Each Spring Equinox people swarm the Kulkulkan main temple at Chichen Itza to see the light/shadow figure of a snake descending the temple stairs.
Festival de Internacional de Cine en Guadalajara (Guadalajara International Film Festival)
Guadalajara, Jalisco
March 21 - 30
Also know as the FICG, the Guadalajara International Film Festival is considered a very important important presentation for the appreciation, promotion and distribution of Mexican and Ibero-American films. www.ficg.mx
Electric Palms Music Festival
Cabo San Lucas, Baja Sur
March 22 - 30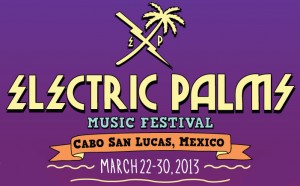 A grand music festival in Cabo San Lucas! www.electricpalmsmusicfestival.com
Los Cabos Greenfest
Los Cabos, Baja Sur
March 27 - 29
This warm-weather spring party seeks to raise awareness about saving the planet through music, fitness and wellness. www.loscabosgreenfest.com