June Events in Mexico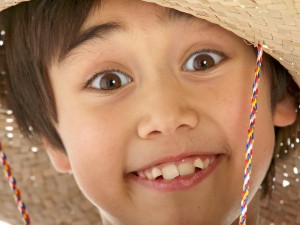 June is the beginning of the rainy season and the hurricane season in Mexico but it can still be a good time to visit if you seek out these festivals and events.
Navy Day - Día de la Marina
June 1
Día de la Marina takes place in Mexican ports throughout the country. Parades, fishing and sailing competitions, parties and fireworks may be part of the celebrations.

Guanajuato Si Sabe
Guanajuato, Guanajuato
June 1-9
International Gastronomy Week culinary festival that takes place in the colonial city of Guanajuato. Thirty provide tastings, conferences and special meals. http://www.guanajuatosisabe.com/
Festival del Caballo, Arte y Vino - Horse, Art and Wine Festival
Ensenada, Baja California
June 9
Horses, Art and Wine—all things for which Baja is well-known—are exhibited at this annual event at the Adobe Guadalupe Vineyards & Inn equestrian facilities.
http://diadelcaballo.com/principalingles.html
Feria de San Pedro Tlaquepaque
Tlaquepaque, Jalisco
June 13-July 7
Enjoy delicious Mexican cuisine, art, markets, mariachis, dancing and a fair in Tlaquepaque near Guadalajara at this annual event.
http://www.tlaquepaque.gob.mx/sitio/node/271
Father's Day - Dí­a del Padre
June 16
Just like in the U.S., Father's Day is celebrated throughout Mexico. Mexico City holds an annual Father's Day 21 km (13 mile) race in Bosque de Tlalpan.
Día de los Locos - "Day of the Crazy People"
San Miguel Allende, Guanajuato
June 16
People from all over San Miguel Allende dress up like all sorts of characters for this annual march through the streets. The parade takes place on the Sunday after the June 13th feast of San Antonio Padua.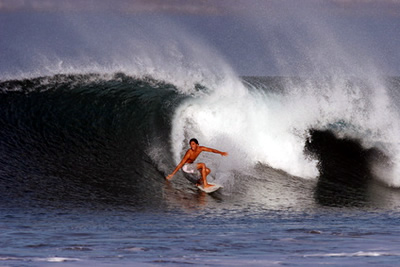 Los Cabos Open of Surf
Los Cabos, Baja California Sur
June 17-23
The largest surf and music festival in Latin America involves concerts on the beach, a local food fair, surf fashion shows, art walks, as well as the world qualifying surf competition. Experience Los Cabos Open of Surf at Costa Azul's Zippers Beach Break (8-10 foot waves). http://loscabosopenofsurf.com/
Celebration of Saint John the Baptist - Fiesta de San Juan Bautista
June 24
Saint John the Baptist celebrations throughout Mexico include fairs and religious activities. John the Baptist is associated with water, so in some locals, the festivities include dunking, splashing people with water and throwing water baloons.
Saint Peter and Saint Paul's Day - Dí­a de San Pedro y San Pablo
June 29
In the locations where St. Peter is considered a patron saint this feast is celebrated, including: San Pedro Tlaquepaque, San Juan Chamula in Chiapas, Purepero in Michoacan, and Zaachila in Oaxaca.
Gay Pride March - Marcha del Orgullo
Mexico City, June 29
Mexico's City's Gay Pride Parade begins at noon and travels between the Ángel de la Independencia on the Paseo de la Reforma and the Zocalo.
Feria Nacional Durango - Durango National Fair
Durango, June 28 to July 21
Celebrate ranching roots in Durango with equestrian and cultural events, and oddly, pop music shows. http://www.ferianacionaldurango.gob.mx/