June 2014 Mexico Festivals & Events
Experience the beauty of Mexico at these June events: including holidays, cultural celebrations, food festivals and off-road racing. You won't be disappointed.
Corpus Christi
All of Mexico
Dates Vary
This event honors the body of Christ. Celebrations include processions, celebrations, music, food and dancing. The El Tajin Archaeological site hosts the famous Voladores, or flying dancers, on this day. In Mexico City celebrations take place around the Zocalo, Cathedral and National Palace.
Guanajuato ¡Si Sabe!
Guanajuato, Guanajuato
May 31 - June 8
The Guanajuato Gastronomy Festival, now in it's second year, features chef presentations, instruction and delicious cuisine in the colonial city of Guanajuato. www.guanajuatosisabe.com
Día de la Marina
All Mexico Ports
June 1
Celebrated in ports in all of Mexico. Celebrations can include parades, competitions, festivals and and fireworks.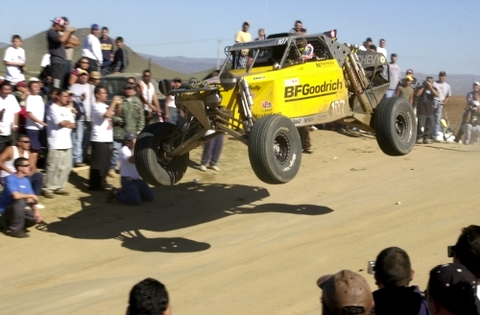 46th Tecate SCORE Baja 500
Ensenada, Baja Norte
June 5 - 8
The popular Baja 500 is an off-road race that begins in Ensenada and travels about 500 miles in the rugged desert terrain of northern Baja. Competitors come from around the world to compete in all different vehicle categories. score-international.com/2014-tecate-score-baja-500
Festival del Caballo, Arte y Vino
Valley of Guadalupe, near Ensenada, Baja California
June 8
Organized by Elisa Arrendondo Morales the festival takes place at the equestrian facilities of Adobe Guadalupe Vineyards & Inn. Includes equestrian events combined with art, food and wine. www.diadelcaballo.com
Día de los Locos
San Miguel Allende, Guanajuato
June 13
The annual Day of the Crazy People is a live music parade where locals dress in many different costumes and throw candy to spectators.
Los Cabos Open of Surf
Los Cabos, Baja Sur
June 16 - 22
Expect to see surfers from around the world at Los Cabos Open of Surf, one of the most prestigious surf competitions. The Association of Professional Surfing (ASP) has added a Women's 6-Star Qualification Series (QS) to this year's event making it the first of its kind to be held in Mexico. loscabosopenofsurf.com
Feria de San Pedro
Tlaquepaque, Jalisco
Mid-June
This festival celebrates St. Peter and St. Paul and takes place every June. The Historic Center is decoratored with white papel picado (paper banners). Dance performances and live music concerts take place every night in Jardín Hidalgo. More information can be found at tourist kiosks. http://tlaquepaque-centro.com/
Feria Nacional Durango
Mexican State of Durango
June - July
Agriculture and ranching are celebrated at the Durango National Fair with equestrian and cultural events, and music concerts. www.ferianacionaldurango.gob.mx
Dí­a del Padre
All of Mexico
June 21
On the third Sunday in June Father's Day is celebrated in Mexico.
Fiesta de San Juan Bautista
All of Mexico
June 24
The celebration of John the Baptist takes place yearly. Expect food, dancing, processions and parades.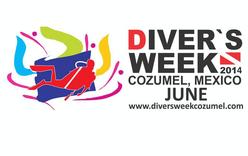 Divers Week
Cozumel, Quintana Roo
June 23 to 29
Participate in your favorite water sports on the famous Palancar reef. Take advantage of exceptional hotel rates, trip discounts and promotions in participating restaurants, art and crafts shops, and special prices on dive equipment. www.diversweekcozumel.com
Puerto Peñasco's 1st Wine & Beer Festival
Puerto Peñasco, Mexico
June 28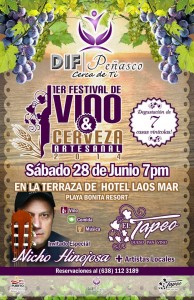 Puerto Peñasco's 1st Wine & Beer Festival will be held at El Tapeo Wine Bar at Laos Mar Hotel beginning at 7pm. Seven wineries, a variety of Mexican craft beer houses, artisanal cheese crafters from the region, and possibly regional tobacco growers will be featured as well as local music. Proceeds benefit Rocky Point's first Dialysis Center. For information call 638-380-5017 or 638-112-3189.
Día de San Pedro y San Pablo
Many areas of Mexico
June 29
This day is celebrated where St. Peter is the patron saint. San Pedro Tlaquepaque, near Guadalajara, has an especially large celebration including mariachis, dancers, and parades. Other areas with notable celebrations include: San Juan Chamula, Chiapas; Purepero. Michoacan; and Zaachila, Oaxaca.