July 2014 Mexico Festivals & Events
July is a busy time in Mexico! Not only is there a lot of beach combing -- beginning with the Summer Beach Party in Rocky Point on July 5th, but there's a whole slew of cultural events celebrating film, folklore and films this month. If you're thinking about heading to Mexico, you may want to visit one of these special events.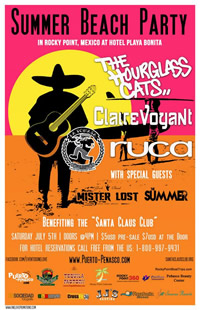 Summer Beach Party
Rocky Point (Puerto Peñasco), Sonora
July 5
Taking place at the Hotel Playa Bonita, Rocky Point's Summer Beach Party involves live bands and other special guest. Proceeds benefit "Santa Claus Club" charity. $5 pre-sale, $7 at the door. Doors open at 4 p.m.
International Guitar Festival
Taxco, Guerrero
July 6 - 11
The annual International Guitar Festival is mainly a popular competition for individuals of any nationality, as long as under the age of 30. The festival also features concerts, conferences and exhibits. http://www.taxcolandia.com/festividades/festival_guitarra.php#.U7Gb7_ldV8E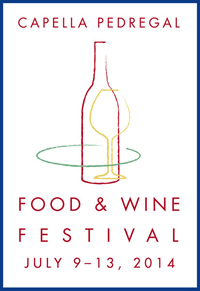 Capella Pedregal Food & Wine Festival
Cabo San Lucas, Baja Sur
July 9-13
Enjoy food and wine prepared and paired by internationally recognized chefs and master sommeliers. This intimate event is limited to only 120 participants. http://www.capellahotels.com/cabosanlucas/foodandwine/
Nuestra Señora del Carmen
Mexico
July 16
Also know as the Feast Day of Our Lady of Mount Carmel, this holiday is religious in nature and celebrated most abundantly in Catemaco, Veracruz, Oaxaca, and San Angel area of Mexico City.
Punta Mita Beach Festival
Punta Mita, Nayarit
July 17 - 20
Surfing, paddle boarding, stand up paddle yoga, sandcastle building for kids, a surf attire fashion show and world class BBQ are all part of this popular beach festival hosted by the St. Regis Punta Mita resort. http://eventospuntamita.com
Feria Nacional Durango
Durango
July 18 - August 10
This year the Durango National Fair celebrates the city of Durango, "La Fiesta Duranguense Identity" will highlight the traditions and rich culture of Villista, and there will be a 60 years of Cinema celebration. Enjoy unforgettable shows, attractions, cultural events and performances. http://www.ferianacionaldurango.gob.mx/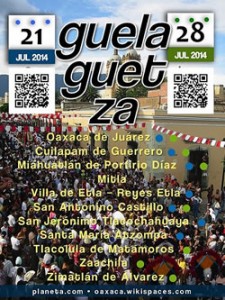 Guelaguetza Dance Festival
Oaxaca, Oaxaca
July 21 - 28
The Guelaguetza Dance Festival is one of the two largest and most frequented festivals in Oaxaca, and features local costume, music, dance and food. Book early for this festival, as the festival is enjoyed by Mexicans and people world-wide. http://oaxaca.wikispaces.com/guelaguetza
Whale Shark Festival
Isla Mujeres, Quintana Roo
July 25 - 27
Isla Mujeres is home to the largest concentration of whale sharks - the largest fish in the world. The family festival involves local cuisine with sport fishing, scuba diving, snorkeling and swimming with the 50-foot long whale sharks, an endangered species.
Guanajuato Film Festival
Guanajuato
July 25 - August 3
In it's 17th year, the Guanajuato Film Festival (a.k.a. Expresion en Corto) is the biggest film festival that takes place in Mexico. It's purpose is to promote Mexico cinema and facilitate film production. http://www.guanajuatofilmfestival.com/
Zacatecas International Folklore Festival
Zacatecas
July 31 - August 7
Since 1996 the Zacatecas International Folklore Festival has celebrated local and international folklore throughout the Mexican state of Zacatecas. Enjoy dance, crafts and cuisine the represents various cultures and traditions. http://zacatecastravel.com/fiestasyfestivales.php
San Miguel International Chamber Music Festival
San Miguel de Allende, Guanajuato
July 31 - August 23
In its 36th year, the San Miguel International Chamber Music Festival presents some of the most honored ensembles from around the world. Enjoy in the intimate, small and historical Angela Peralta Theater. Instruction is provided in town settings during the weekends, in addition to the concerts held throughout the event. http://www.festivalsanmiguel.com/