Guadalajara Hosts The World Celebrities Motocross Race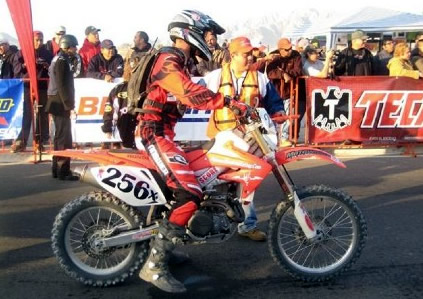 The World Celebrities Motocross Race is set to take place in Tlajomulco de Zuñiga, Guadalajara, Jalisco, Mexico on July 31st and August 1st, 2010 at the Nicolas España motordome. Motocross is a form of motorcycle racing where an enclosed off-road circuit combines speed and agility.
With a crowd of 40-thousand or more the world's 10 best motocross bikers will compete in this two-day event. They include: Ricky Johnson (USA), Jeff Ward (USA), Sebastien Tortelli (France), Lobito Fonseca (Costa Rica), Stefan Everts (Belgium), Nicolas España (Mexico), Jean Sebastian Roy (Canada), and Latin American champions Adrian Roberts, Pedro Gonzalez and Erick Vallejo.
The event includes a freestyle show, hot air balloons, rock concerts, beauty contests, and more.