Hurricane, Flood and Earthquake Insurance Update from Mexpro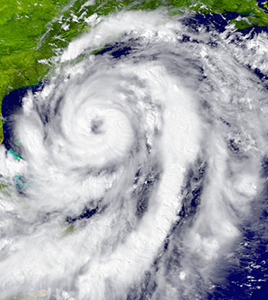 During this Hurricane season we'd like to send our best wishes to those of our customers who live in Hurricane prone areas, both in the United States and Mexico. Every few years, a major hurricane hits Mexico, and earthquakes have been few and far between. But this year we are seeing both; here are the latest updates:
Tropical Storm Lidia
Last Friday tropical storm Lidia struck the Mexican state of Baja California Sur, causing flooding, loss of local lives, and widespread damage to property and infrastructure. The storm also sparked many storm and flood warnings throughout the Mexican states of Jalisco, Baja California Norte, and Sonora. After Odile, the Mexican Government committed resources to rebuild the damaged area in short order, and we believe that the Lidia aftermath will also be short lived.
Magnitude 8.1 Earthquake
Just after midnight last night, an 8.1 magnitude earthquake struck off of the coast of southern Mexico, causing dozens of deaths and catastrophic damage to buildings and infrastructure in the states of Oaxaca, Chiapas and Tabasco. The quake was reported to be the largest to strike Mexico in the last century, and it was felt as far away as Mexico City. Today, tsunami warnings remain in effect along the southern coast of Mexico.
Hurricane Katia
This weekend Hurricane Katia is expected to make landfall in the state of Veracruz as a Category 3 storm, with sustained winds of 111 to 129 mph. We will be tracking the course of Hurricane Katia and will be reaching out to any of our customers who may be in the path, in the event that Home, Condo or Auto Insurance losses occur.
Reporting Losses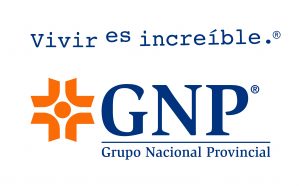 For our Mexico home owners insurance customers with policies that include active hydrometeorological and/or active earthquake coverage, the Grupo Nacional Provincial (GNP) Mexico Claims Center is available to take calls 24 hours a day, and 7 days a week. Plus, Bilingual claims service is available! If you have a representative in Mexico who checks in on your property while you're away (i.e. property manager, maid, etc.), they may call to report a loss and initiate the claims process for you. Click for claims instructions.
Claims Instructions
For your convenience, we've included a link to the Grupo Nacional Provincial (GNP) Mexico home owners insurance claims instructions: https://www.mexpro.com/get_policy/do/claimdocs//GNPH.claim.html
Got questions about Mexico home insurance?
Please call us, toll free, at 888-723-4617, or contact us online by clicking here.
Know someone who's thinking about purchasing a policy, or might want to move to Mexico?
For those still considering making a purchase of coverage for their home, townhome or condo in Mexico, learn more about our program by visiting our Mexico home insurance webpage: https://www.mexpro.com/mexico/home-insurance/
Written By Mike Mercer, Mexpro Mexico Homeowners Insurance Product Manager