How to Plan a Trip to Mexico with Kids
You're determined to show your kids their best vacation yet. Mexico is the perfect destination, but you're clueless about everything from ideal travel dates to kid-friendly activities. Don't fret; the following suggestions will make it easy to plan a dream getaway with your family.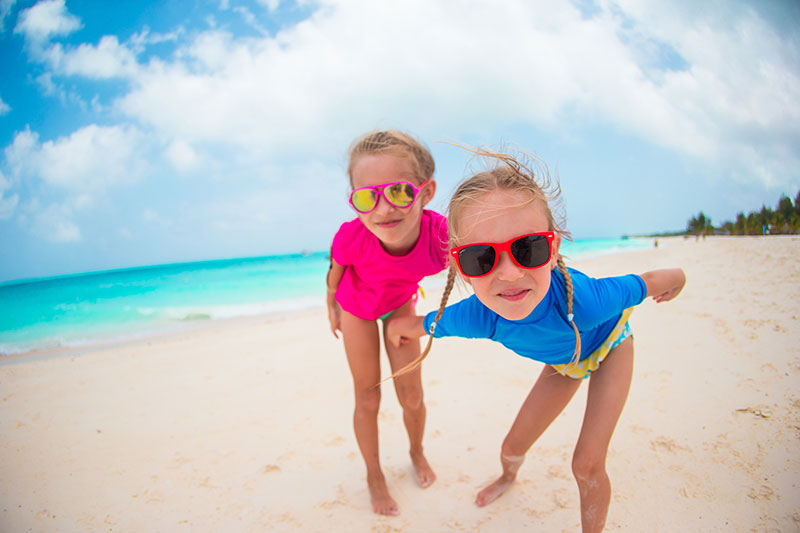 When to Travel
Travel timing will largely depend on the age of your children. With school-age kids, you're essentially limited to summer and holiday breaks. This, combined with favorable weather, makes June a wonderful time to travel.
With younger children, you can be more flexible. Off-peak season (July through late fall, early January and February) may be worth considering, as accommodations and activities may be more affordable at this time.
There are many celebrations around Christmas that will be fun for children, as well as providing many cultural experiences. During Spring Break, deals and activities abound.
Don't Forget the Weather
As you plan, keep weather in mind. It should factor not only into how you pack, but also when you book your trip in the first place. If you desire an active vacation, avoid the rainy season - typically between August and October. Your mileage may vary, but spring and summer are typically best for beach visits and water activities.
Where to Travel
Your favorite activities will likely determine your destination. Think about your vacation's purpose: Do you want to relax? Immerse your kids in a different culture? Or are you intent on bonding as a family?
If sightseeing and culture lie at the top of your list of priorities, venture outside of resort territory and check out Pueblo or Oaxaca. If you prefer to chill on the beach, in the pool, and snorkle hit up Isla Mujeres.
Best Activities For Kids
When possible, choose active excursions that allow kids to run free but also take breaks when necessary. Few adventures delight youngsters more than a day at the beach. Kid-friendly expanses of sand include Playa Norte on Isla Mujeres, and Medano Beach in Cabo San Lucas.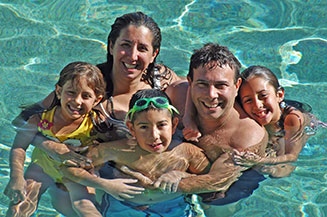 Kids of all ages adore water parks such as Puerto Vallarta's Aquaventuras. Theme parks abound - and many integrate cultural education into thrill seeking. Riviera Maya's Xel-Ha and Playa del Carmen's Xcaret are top choices among parents who prioritize educational fun.
Kids and adults alike finding Mexico's historical and cultural attractions fascinating. Gaze in awe together at the Teotihuacan Pyramids (just over an hour drive from Mexico City) or Chichen Itza in the center of the Yucatan peninsula. Kids also enjoy natural sights where they can see their favorite animals up close. For example, young travelers adore the sea turtles at the Sian Ka'an Biosphere Reserve near Tulum.
From beach adventures to cultural exploration, opportunities abound for family excursions in Mexico. A little planning can go a long way as you prepare for a memorable vacation with your kids.