How to Cross the Mexican Border With Children
When you take children to Mexico, they're in for a world of new experiences. The country's cafes and street vendors will introduce them to culinary sensations: tamales, papayas, thick fruit drinks called licuados, and many more. Water sports on the sea, hikes past rugged valleys and canyons, and treks through museums and mountain passes will all furnish lasting memories. You're almost never too old or too young to bask in south-of-the-border spectacles.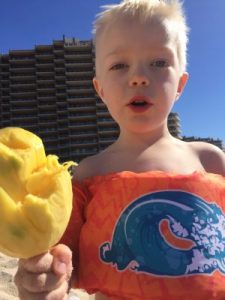 Of course, a dream Mexican trip demands careful planning and preparation — particularly when it comes to crossing the border.
Do Kids Need Passports?
To start, whether or not you're crossing the border with a minor child, you'll need a valid passport for yourself. A passport card suffices for those going by car or boat.
You may be thinking: "I need a passport, but do I also have to get one for my child?" The answer is yes. You must also present the child's passport or passport card.
Traveling With One or Neither Parent
What does a child need to cross the border when one or both parents are absent? He or she must have a notarized note of permission from the parent or parents who aren't going, which is known as a U.S. Customs and Border Protection (CBP) parental consent letter. This requirement is intended to prevent kidnappings.
You can search the internet for a CBP parental consent letter sample. Once you've found a template, you can copy and paste the text, get it translated into Spanish and add in your details. The letter should include:
The child's name, date of birth and passport number
The names and contact information of the parents who aren't going
The names of the people accompanying the minor
The reason for and dates of the trip, along with the places the chaperone and child plan to visit
You must also proffer a document -- an original, not a copy -- that proves the person who signed the letter is the child's parent. Acceptable documents include birth certificates, adoption certificates, custody decrees and divorce decrees. If a parent is deceased, you must bring his or her death certificate.
Group Travel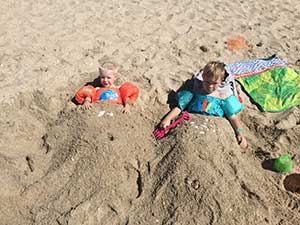 Some children head to Mexico with schools, churches, athletic teams or other groups, and no parents come along. In such a scenario, a child needs a birth certificate, a naturalization certificate or a Consular Report of Birth Abroad.
The group's leaders must give the border authorities a list of everyone present, children and adults alike. (This piece of paper should have the group's official letterhead.) And, next to each child's name, there must be these pieces of information:
Address
Phone number
Date of birth
Place of birth
The names of the parents or legal guardians
On top of that, at least one of the chaperones must sign a statement attesting that each child has permission from his or her parents or guardians to go on the trip.
A Word About FMMs
At the border, everyone in your party, including the children, will obtain a Forma Migratoria Múltiple (FMM). This card costs about $32, and it will be dated. You may remain in Mexico for up to 180 days on your FMM, but you may need proof in the form of flight information or accomodation receipts. The American officials will check your FMMs when you return to the States.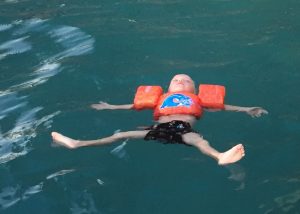 If you stay longer than 180 days, you could be subject to a fine, or it might be harder for you to cross the border in the future. However, it's possible that you wouldn't face any punishment at all for overstaying your welcome.
Be sure to take your time, plan carefully, and double or triple check that you have all necessary documents before leaving home. Getting turned back would be excruciating for everyone involved!
Once you've made it past the border, Mexico's unique customs and striking scenery will bestow educational encounters at every turn in the road.