How to Travel Smart in Mexico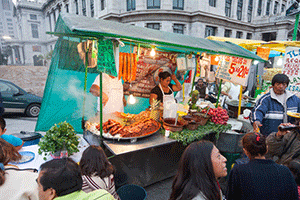 Mexico is a popular tourist destination with a rich history, amazing monuments and vibrant food and culture. However, you'll still want to take some precautions during your visit to reduce the chances of getting ill and avoid unnecessary difficulties.
Water
It's generally inadvisable to drink the water in Mexico. However, if water is drinkable it will be labeled as "agua potable." Bottled water is cheap, widely available and consumed by tourists, as well as locals. To ensure purity, only purchase water from major convenience or grocery stores. If you're at a hotel, often the water and ice will come from filtered water, but ask if it's safe to drink before doing so.
Food
If you want to sample tasty street food, you should opt for cooked foods to avoid illness due to bacteria from improper handling or cleaning. This is commonly referred to as "Montezuma's Revenge," and can be accompanied by stomach cramps, diarrhea and worse. If you're set on enjoying fresh fruits and vegetables opt for those that can be peeled (and do it yourself) or purchase Microdyn, a product that kills bacteria and can be purchased throughout Mexico. Also, if something smells or looks undercooked or less than fresh, it's best to avoid it altogether.
Dietary Restrictions
Special dietary-friendly foods that were once difficult to find are now available in major cities throughout Mexico, especially if you're in Mexico City or the Yucatan. This includes gluten-free, dairy-free and vegan food options. There are also several helpful apps you can download to locate local foods that meet your dietary restrictions. Charcoal tablets, which you can purchase in Mexico, can help you better digest local foods and avoid illness.
Driving in Mexico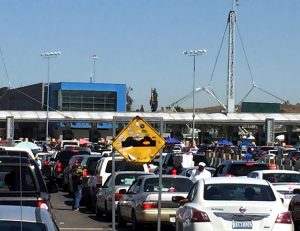 If you want to drive in Mexico, you need to purchase Mexican insurance as the law assumes guilt when the driver is uninsured and an accident occurs. Likewise, driving at night is also inadvisable as highway lighting is nonexistent, livestock regularly wander onto the road, and potholes and debris can be challenging to spot. "Topes" or speed bumps, that vary in size, are also difficult to see and can cause serious damage to your car.
Areas to Avoid
Like any country, some places in Mexico are safer than others. A quick check of the U.S. State Department website will give you the most up-to-date travel advisory information for each Mexican state. While most places are fine in daylight, at night, you should generally avoid walking alone or taking public transit. If at a bar, keep an eye on your drink and personal belongings, just as you would anywhere else.
Mexico is a great place for a vacation, whether you're traveling solo or with the family. With a few helpful travel tips, you can stay healthy and safe and make the most of your Mexican adventure.