How New Tax Rules Can Affect Your Mexican Real Estate Investment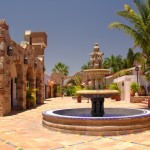 By Charles Sipe and Mexico Real Estate Investment
In the past, it was easier for foreign investors in the Mexican real estate market to get tax exemptions on the sale of their Mexico properties. Proving residency required only one to two years and many foreign sellers found it easy to qualify for tax exemption.
Not any more. Recent changes in tax laws are expected to make it more difficult for foreign investors in Mexican real estate to avoid paying taxes on the sale of residential property. Under the new rules, only homeowners who can prove five years of primary residency can qualify for the tax exemption.
With a new emphasis on enforcement of the new tax laws, foreign buyers should exercise caution when investing in property in Mexico to take the appropriate steps to minimize future tax liability:
Don't declare a lower property value. Buyers in the past often were encouraged to record a lower property value than what they paid. Nowadays, it makes sense to declare the full value paid in your deed - so that when you sell, any taxes will be on the real profit you've made on your property.

Hire a reputable and experienced notary public. Some aspects of the new tax laws are still confusing and open to interpretation. Often times, the application of what constitutes a residency status can vary from jurisdiction to jurisdiction. An experienced and reputable Mexican notary public can assist you in determining whether you can qualify for residency status and any tax exemptions.

Talk to your tax advisor. US and Canadian residents may be able to declare the taxes they pay in Mexico on their home country income tax filings, so its worth it to discuss issues regarding your Mexico property holdings with your tax advisor.
Also see New Rules Make It Tougher To Avoid Steep Capital Gain Taxes On Mexican Property Sales NuWire Investor
---