How to Buy a Mexico Auto Insurance Policy at Mexpro.com
At Mexpro we believe we have created the easiest way to purchase a Mexico insurance policy. Our mobile friendly website allows you to purchase in minutes, BUT we will need some information in order to get you a policy. From there, just a couple easy steps and you can print your policy and head south of the border.
Step 1 Our quote application – Here we simply need to know some basic information like; when do you plan to be in Mexico, what kind of vehicle do you have, how much is it worth, there are a couple of questions about who will drive, why you are going, and the age of the drivers, and what kind of coverage you want to purchase.
Step 2 the quote results – Pretty straight forward here too. You have the option to purchase a daily, six month or annual policy. Prices will be shown from up to 4 carriers, and 8 programs. I know it's a lot, but we have tried to make it easy to understand. You can click on compare coverage to see the difference between our standard and extended coverage, or if you want to see the difference between each carrier, click on compare all coverage. If you want to see a six month or annual quote click on the six month tab. If you are ready to purchase, click the green "Buy Now!" button under the carrier, price and coverage you prefer.
Step 3 the policy application – We know you don't want to share a bunch of personal information, but if you have an accident we need to know who you are, and what we have insured. This part of the application is broken into two pages: Personal Information and Vehicle information. Personal information includes things like your name, address, phone and email. Vehicle information includes the VIN number (found on your registration), proof of insurance, and license plate number. We will also want to know the name of your insurance company and the month your US insurance policy expires. If the vehicle is financed, we will need the name, address, and account number of the finance company.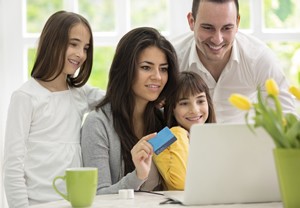 Step 4 verification and payment – Here we summarize all the information you've provided so you can check it for accuracy. There are also some disclosures, such as the importance of filing your claim in Mexico, our cancellation policy, and other important items. We then collect payment. We accept all major credit cards, and use Braintree Payments to process your card.
Step 5 print your policy – Once you have purchased, you can print your policy, and terms and conditions. We will also email you this information so that you have it electronically. We do recommend you print two copies of your policy and keep one on your person and one in your vehicle while in Mexico. We advise you hold off on the terms and conditions, as they can get pretty long.
That's it! What are you waiting for? You are less than 10 minutes from printing your Mexico auto insurance policy!