Fourteenth Annual Tijuana Tequila Expo
The 2014 Tijuana Tequila Expo
Dozens of tequilas will be presented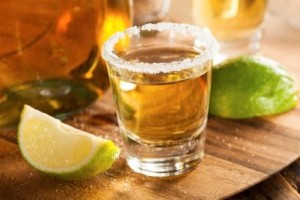 The Tijuana Tequila Expo, is the largest tequila event in Mexico, and it will be taking place from Wednesday October 8th through Sunday October 12th. This year, dozens of exhibitors will gather in Tijuana, Baja California to present their best tequilas, and let visitors vote for which one they like best. There will be live performances of mariachi and folkloric music, and each day of the event, raffles will be drawn for prizes.
Expo to be held on Avenida Revolución
The event is set to take place on Avenida Revolución ("Revolution Avenue"), between Calle Septima ("7th Street") and Calle Otcava ("8th Street"), in front of Tijuana's striking Jai Alai Fronton Palace. Avenida Revolución is the historical hub for the city of Tijauna, with many fascinating structures, along with numerous shops, restaurants, and pubs.
People attending the event
The event organizers are looking to attract more than 10,000 attendees to this year's event, and normally close to one third of the Tequila Expo's visitors are foreigners. Most of the foreign visitors come from the nearby bordering U.S. states of California and Arizona. However, it is not unusual to see tequila lovers coming to the expo from other, more distant U.S. states, Canada, and even other countries. Visitors from the U.S. need to carry a valid passport while they are in Mexico.
Tijuana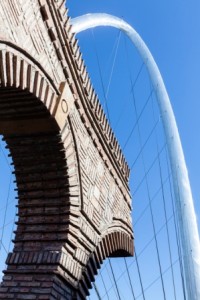 The city of Tijuana's motto is Aquí empieza la patria, which translates roughly as "Here is where the homeland begins." Tijuana is also the westernmost city in all of Latin America, and it shares a border with San Diego, California, which is one of the richest cities in the U.S. Tijuana has the largest population in Mexico's Baja Peninsula, with over 1.3 million people living in the city. When you include all of the metropolitan area inhabitants, you get a number that is fast approaching 2 million.
Two different border crossings
The international port of entry at San Ysidro, California is said to be the busiest border crossing in the world, and wait times to get across are usually longer than an hour. The Otay Mesa international border crossing is normally a little quicker to get across. Whichever crossing you chose, it is best to travel with a group and during the daylight hours. It is also vital that you purchase Mexico insurance for your vehicle, since U.S. automobile liability insurance coverage is not recognized inside Mexico.
---