Tunes to Put You In a Mexico State of Mind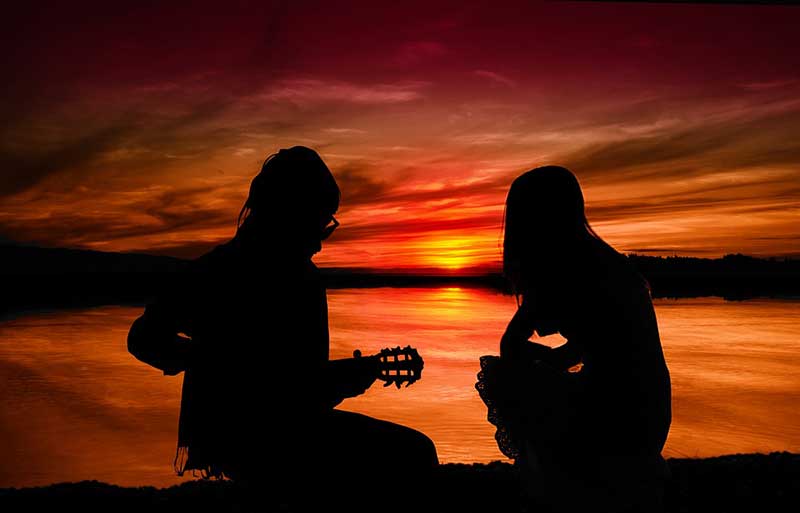 Imagine yourself sitting on a beach in Mexico, clear blue water stretching out past the horizon, a cold drink in your hand, and a warm ocean breeze breathing across the unwavering smile on your face. What could possibly be missing from this idyllic setting, you ask? The perfect accompanying soundtrack, of course.
Whether on a beach, poolside, hiking a canyon or enjoying some of the best food in the world, Mexico is a state of mind. It's brimming with sights, sounds, culture, and spirit that is vivid and memorable, perfectly captured by a handful of tunes that are sure to help you find that Mexico groove. In other words, grab those headphones and get ready to be transported by music that will undoubtedly have you itching for a return trip south of the border or, even better, be an ideal companion as you relax under perfect Mexican skies.
The Classics
Mexico has long been a focal point for the musical muse, many songs over the decades using it as a perfect example of a relaxed, slow-paced, sometimes even exotic way of life. South of the Border (Down Mexico Way), for example, has been covered by everyone from Patsy Cline to Frank Sinatra and Chris Isaacs, describing a love found underneath the clear Mexican night sky that is impossible to forget.
Likewise, the King of Rock and Roll himself, Elvis Presley, had both a movie and hit song Fun In Acapulco. This bouncy, bossa nova number was recorded by Elvis at the peak of his popularity in 1963, just before Beatlemania struck American shores. Talking specifically about Acapulco, but easily applied to any Mexican getaway, Fun In Acapulco makes a good case for not sleeping the day away and missing the countless things waiting for you to discover, experience, and enjoy while on vacation in Mexico.
A Bit More Modern
Despite what the title might suggest, Kenny Chesney's anthem, Beer In Mexico, isn't so much about opening another cold one while sitting on the beach, but more about the curing abilities of a warm Mexican breeze to make your troubles melt away.
For those looking for a bit more octane to their tunes, Van Halen's Cabo Wabo might be just what you need. Singing about the good times waiting for you in Los Cabos, Sammy Hagar does an admirable job convincing you that once you experience what Cabo has to offer, you'll be wanting to go back forever. Sammy Hagar even has a night club and restaurant called 'Cabo Wabo' in Cabo San Lucas. He has been known to celebrate his birthday there.
Whether you need a brief mental vacation or some songs to play as you feel those Mexican breezes on your face, any of these tunes will come in handy as you put yourself in that relaxing Mexico state of mind.